1 year ago
Administration & Management
Regina
1.3K views
Reference: 516
Job Details
Title: Administrative Assistant
Location: Regina SK
Type of contract: Permanent, full-time
Salary band: $31,669 - $39,586 per year
The Canadian Red Cross (CRC), an iconic brand and one of the most inspirationalnot-for-profitorganizationson this planet, is seekingan Administrative Assistant to join our team.
You have a passion for helping others, and want to work with other dedicated individuals? By applying, you are taking a big first step to be part of an exciting organization.
At the Canadian Red Cross, we are guided by our fundamental principles of humanity, impartiality, neutrality, independence, voluntary service,unityand universality. We help people and communities in Canada and around the world in times of need and support them in strengthening their resilience.
Starting with the hiring process, we are committed to having an accessible, diverse, inclusive and barrier-free work environment where everyone can reach their full potential. We encourage all qualified persons to apply, particularly Indigenous peoples, persons with disabilities, racialized people, and people with diverse gender identities and sexual orientations, and others who share our values and contribute to fostering an inclusive and diverse workplace.
The Administrative Assistant reports to the Executive Assistant and is responsible for providing general administrative and program support within province of Saskatchewan. Provides leadership and support for all Saskatchewan accounting and Regina Receptionist duties. Observes and promotes the mission of the Canadian Red Cross Society, and the goals and principles of the International Red Cross and Red Crescent Movement.
In this role, you will work on:
Administrative Support - Provides Administrative Support to ensure exceptional customer service to all Red Cross visitors, donors and staff as well as administrative and program support related to the delivery of all programs and services.
Provides a high level of customer service and professionalism to all callers; directs incoming calls appropriately; monitors general email account and directs incoming email appropriately.
Provides a high level of customer service and professionalism to all visitors; greets visitors to the Regina office and directs them appropriately in an effective, timely, and courteous manner.
Monitors the availability of staff and communicates this information to inquirers.
Ensures that the telephone system and voicemail are functioning; picks up all messages each morning and distributes messages immediately.
Assists in planning meetings and arranging for meals, coffee etc. when requested.
Coordinators purchasing of office supplies, coffee, and other items as needed.
Maintains well-organized electronic and hard copy files.
Ensures a high level of building security is maintained at all times including proper use of alarm.
Provides clerical and administrative support, including preparation of letters, charts, memos, manuals, etc., ensuring tasks are prioritized and completed as directed.
Processes incoming mail and prepares outgoing mail; manages mail, courier, and other shipping requirements.
Manages booking folders for shared meeting space, vehicles, and office equipment.
Ensures all office equipment is well-maintained and functioning.
Maintains statistics as required for example tracking inquiries or volunteer hours.
Oversees the recruitment of reception area volunteers and student placements
Provides support to campaigns and program activities in the region, including stewardship as required.
Ensures complete coverage of reception for lunch and designated breaks as well as vacations and required days off
Provides support and back up to the Executive Assistant as required
Provides administrative support to finance functions in the Regina office
Prepares, processes, and tracks cash/credit card reports and bank deposits for general revenue, donations, and disaster appeals.
Receipts, codes, processes, and tracks accounts receivable including donations, community campaigns, third parties, course fees, sales, grants, United Way and Donors Choice contributions. Maintains file backup of all receivables.
Ensures all donations meet required processing guidelines for charitable receipting practices as set out by the CRC receipting practices (in accordance with Canada Revenue Agency guidelines).
Prepares monitors and sends bank deposits via BAM
Provides explanations to donors and provides diligent follow-up for any processing errors.
Distributes, reconciles, and replenishes Petty Cash fund as necessary.
Processes invoices and submits to regional office to ensure timely payment.
Distribute mailing costs to programs by completing a monthly transfer.
Retrieves and allocates printing and copying costs to programs on a monthly basis.
Works with suppliers to ensure service agreements are in place
Supports and provides training to employees on how to properly use CRCPlus
Facility Management works with National Office to manage all areas related to the facilities in Regina Saskatchewan. Oversees and monitors:
mechanical system including maintenance, repair, and replacement
electrical system including maintenance and repair
fire alarm system including inspection, maintenance & repair
building security system
Cleaning/Janitorial contract
garbage removal and office recycling contracts
Manages facility parking space (including assignment)
Manages facility telephone system
Responsible for ensuring Red Cross vehicles are properly maintained and updating vehicle maintenance logs.
Facilitates office compliance with PCI and other related directives
Maintains a facility key registry and distributes/assigns keys appropriately
Identifies proactive improvement plans for facility
What we are looking for:
The minimum qualifications for this job are post-secondary education in Administration and 3 to 5 years of job-related work experience or an equivalent combination of education and experience. This position requires a satisfactory Canadian criminal record reference check.
Strategic thinking skills to recognize how specific actions and messages will impact different stakeholders.
Excellent interpersonal skills and strong demonstrated ability to adapt to audiences' needs (employees, management, external partners and stakeholders and community, etc.).
Strong written and verbal communication in English is essential. Ability to speak an Indigenous language is considered a strong asset.
Ability to solve routine problems in a fast-paced environment
Superior office automation skills, and experience in basic accounting is essential
Strong attention to detail with decision making abilities coupled with sound organizational and supervisory skills are key
Working knowledge of Microsoft Office Suite
Experience working with volunteers is required
Experience working as a member of a team with the ability to manage multiple tasks simultaneously is required
Excellent organizational and time management skills
Focuses on achieving goals and objectives, and how they are achieved
Experience in working with a diverse population, and an understanding of cultural issues is a definite asset
Acts as an effective team leader
Respects confidentiality and privacy and follows all policies and procedures as required to maintain a healthy and safe working environment.
Working conditions:
Ability to work non-traditional hours is required, including working weekends and evenings occasionally.
Regular travel, including overnight travel within the province may be required.
Access to a vehicle required.
Actively supports and adheres to the Values, Fundamental Principles, Mission, and Code of Conduct of the Canadian Red Cross and the RCRC Movement
In times of response, may be called upon to fill roles within the emergency response structure, and may require deployment away from home for periods of several weeks, a local or virtual assignment and/or business continuity activities.
Full vaccination against COVID-19 is mandatory for this position and operation (the CRC will however adhere to its duty to accommodate those who are unable to be fully vaccinated for a reason related to a human right protected ground)
If you require accommodation measures during any phase of the hiring process, please notify us as soon as possible. All information received in relation to accommodation requests will be kept confidential.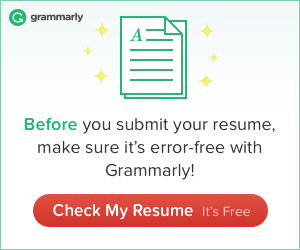 Company Description
In accordance with its International Operations Strategy (2016 - 2020), the Canadian Red Cross delivers primary health care programs, relief supplies, water and sanitation and shelter solutions to people affected by conflicts, natural disasters or other emergencies. Canadian Red Cross international programming promotes cost-effective, community-based programs, which help large numbers of people with humanitarian aid and long-term development programs.
Thanks to the generous support of Canadian donors and the Canadian International Development Agency (CIDA), the Canadian Red Cross assist millions of people around the world every year.
The Canadian Red Cross is one of 189 National Societies that along with the International Committee of the Red Cross (ICRC) and International Federation of Red Cross and Red Crescent Societies (Federation) make up the world's largest humanitarian network also known as the International Red Cross and Red Crescent Movement.
Share This on: