3 months ago
Human Resources
Mufindi
620 views
Reference: 822
Job Details
Business Context and Main Purpose of the Job
The main purpose of the Assistance Human Resource Business Partner is to deliver the Human Resource strategy and ensure effective execution of HR plans within the area.
Main Accountabilities
Working closely with various departments, increasingly in a consultancy role, assisting line managers to understand and implement policies and procedures.
Promoting equality and diversity as part of the culture of the organization.
Liaising with a range of people involved in policy areas such as staff performance and health and safety.
Recruiting staff, which involves developing job descriptions and person specifications, preparing job adverts, checking application forms, shortlisting, interviewing and selecting candidates.
Developing and implementing policies on issues like working conditions, performance management, equal opportunities, disciplinary procedures and absence management.
Advising on pay and other remuneration issues, including promotion and benefits.
Undertaking regular salary reviews.
Negotiating with staff and their representatives (for example, trade union officials) on issues relating to pay and conditions.
Administering payroll and maintaining employee records.
Interpreting and advising on employment law.
Dealing with grievances and implementing disciplinary procedures.
Developing HR planning strategies, which consider immediate and long-term staff requirements.
Planning and sometimes delivering training - including inductions for new staff
Analyzing training needs in conjunction with departmental managers
Key Skills
Excellent written and spoken communication skills.
Outstanding interpersonal relationship building and employee coaching and development skills.
Relevant Experience
Bachelors Degree in Human Resource Management or equivalent
Minimum of 3-5 years of experience in Human Resource Management
Leadership Behaviours/Competencies
Should "meet expectations" on the Standards of Leadership behaviours or competencies relevant to the WL of this job
Growth Mind-set
Accountability and Responsibility
Building Talent and Teams
Consumer and Customer Focus
Bias for Action
Unilever is an organisation committed to equity, inclusion and diversity to drive our business results and create a better future, every day, for our diverse employees, global consumers, partners, and communities. We believe a diverse workforce allows us to match our growth ambitions and drive inclusion across the business. At Unilever we are interested in every individual bringing their Whole Self to work and this includes you! Thus if you require any support or access requirements, we encourage you to advise us at the time of your application so that we can support you through your recruitment journey.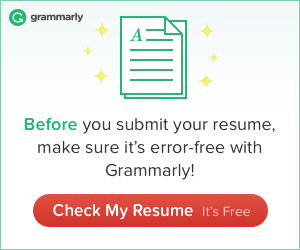 Company Description
We are driven by our purpose: to make sustainable living commonplace.
Established over 100 years ago, we are one of the worlds largest consumer goods companies. We are known for our great brands and our belief that doing business the right way drives superior performance.
Share This on: