11 months ago
Sales & Retail
Ontario
0.9K views
Reference: 613
Job Details
Customer Service Associate - Permanent
Accenture Ottawa is growing! Did you know that our Customer Service Associate (Sales & Marketing) work on behalf of a leading global social media giant?
We're looking for motivated individuals who enjoy a challenge! You don't need to be a Social Media expert to apply. Accenture provides extensive training & industry expertise to develop our employees into trusted marketing advisors!
*** We temporarily shifted this position to a virtual environment, until our offices re-open.*** Equipment Provided!
What sets us apart from other employers?
We offer a $17 per hour starting wage and a $1000 sign-on bonus!
We offer full-time permanent positions with a comprehensive total rewards package!
Accenture has also been ranked a Canada Top Employer for 12 consecutive years.
What can you expect from us?
Here are a few benefits you can expect when working with a rock star team at Accenture:
Competitive hourly rate ($17 base to start)
A comprehensive total rewards package (health and dental benefits, wellness programs, paid sick leave, generous time off, RRSP, and more!)
Sign-on bonus of $1000
Accenture will reimburse up to $315 of your office equipment and technology business expenses.
Shift allowance for hours worked after 9:00pm.
Language premiums of $4/hour for bilingual customer inquiries via email, and/or calls. The language premium program is market driven and Accenture may amend, change, alter or discontinue this program at any time as market conditions warrant. To be eligible for the language premium, skilled individuals need to receive a passing score upon completing the standardized Accenture language testing and must be successfully staffed in the bilingual queues.
Full-time positions scheduled between 35 and 44 hours per week.
Flexibility to select your assigned schedule every month based on your performance
Annual merit increases based on performance
Recognition for individual efforts
Spacious workstations with updated technology platforms and equipment
Supportive environment to assist with individual success
Opportunities for continued self-development with access to extension online courses
Professional development attending comprehensive paid training from 2 to 8+ weeks upon hire
Extensive post-training coaching and support for up to 3 months
A sense of community! We pride ourselves on our inclusive, open, and engaging work environment
Opportunity to give back to the community supporting local causes and volunteer efforts.
What would your day-to-day look like?
You can work with purpose daily experiencing the following:
Sense of achievement providing excellent customer service
Fulfilling work satisfying customer expectations in a way that also complies with best practices
Demonstrating empathy to customers concerns through multiple channels which may include email and telephony.
Maintaining high customer satisfaction ratings and service level agreements.
Business Process Delivery professionals execute repeatable core business processes and/or technical transactions with a focus on efficiency, first-time quality, and overall continuous process improvement.
Job Description
Customer Service professionals build on a customer-centric service strategy to deliver foundational organization, business process, and technology capabilities required to deliver an optimal customer service.
A professional at this position level within Accenture has the following responsibilities:
Solves routine problems largely through precedent and referral to general guidelines.
Interacts within own team and with direct supervisor.
Receives detailed to moderate level of instruction on daily work tasks and detailed instruction on new assignments.
Decisions impact own work.
Individual contributor as a part of a team, with a predetermined, focused scope of work.
Duties
Proactively outreach to decision-makers over the phone and via email to increase the ROI for their advertisements by optimizing their ad performance and increasing their investments. The assigned book of business will be on a quarterly basis, with new accounts assigned on a monthly basis.
Improve clients experience by driving optimal and appropriate product adoption.
When applicable, manage a portfolio (book of clients) of SMB clients with responsibility for growing revenue.
When within scope and area of knowledge, provide pre- and post-sales assistance for all applicable products.
Become an expert on all Social Media Advertising solutions.
Ability to identify trends and solve problems.
Providing vital product insights & feedbacks, from their own experience using the Social Media Products and sharing the feedback from the Social Media Advertisers.
Champion and produce success stories for advertisers who have had success in growing their business by using the Social Media products.
Use a variety of tools to be able to properly communicate and drive Advertisers business to success.
Qualifications
Basic Qualifications
1 year of experience in Customer Service
High School Diploma or equivalent
Good to excellent computer skills with technical expertise
Preferred Qualifications
Technical experience, digital experience a plus
Experience using social media
Experience in working in a sales environment with sales targets or quotas
Familiarity with online advertising products
Professional Skill Requirements
Excellent listening and interpersonal skills
Exceptional grammar and typing accuracy skills
Superior writing skills
Good to excellent computer skills
Ability to work independently and exercise good judgment
Dedication to continuous improvement and customer service excellence
Flexible and quick learner, able to adapt to continuously evolving needs to help clients grow their business on the advertising platform
Professional customer service skills with a strong phone presence solutions mindset, helping nature, passion for the customer and customer experience
Ability to work creatively and analytically in a problem-solving environment
Identify areas where clients can improve how they use our solutions
Self-driven with attention to detail and follow through
Eagerness to contribute in a team-oriented environment
Demonstrated teamwork and collaboration in a professional setting; either military or civilian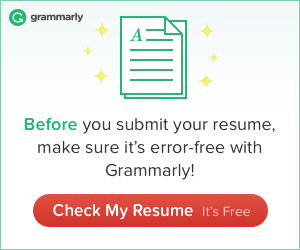 Company Description
"Across the globe, one thing is universally true of the people of Accenture: We care deeply about what we do and the impact we have with our clients and communities. It is personal to all of us."
Share This on: