1 year ago
Insurance
Worcester
651 views
Reference: 531
Job Details
Do you thrive in a high-volume, fast-paced environment? Do you enjoy the challenge of a role where no two days are alike? We are looking for positive, high-energy, passionate auto damage appraisal professionals.
As a Field Auto Damage Appraiser, you will be completing quality appraisals of damaged vehicles, in the field, to restore vehicles to their pre-damage condition. You will complete moderate to higher complexity claims within assigned authority limits. Daily expectations include originals, total loss opinions, auto body shop, independent adjuster appraisal re-inspections, and supplemental appraisals. You will provide Best-In-Class service to our internal and external customers.
There are many moving pieces you will manage. You need to have strong analytical, organizational and multi-tasking skills, and be a time management expert. We look for people who are creative, love problem solving, and have a passion for helping others. Your job involves speaking to and engaging customers who have just been in an accident and need your help, this is where the passion for service comes into play. We strive to treat our customers as we would want to be treated!
With ample growth opportunities, you are in-charge of your future
The position has a potential signing bonus up to $15,000. The ideal candidate should be located in or near Worcester, MA area.
Responsibilities:
An Empathetic Service Professional: When a claim is received, you skillfully use your customer centricity skills to confidently assure our customers that you are there to guide them through the process.

A Front Lines Liaison: You rise to the role of representing the Liberty brand, you believe in delivering on our promise.

A Reliable Teammate: Whether you work at the office or from home, you adapt well to different environments, schedules and the varying needs of our customers.

A Problem Solver: Integrity is in your nature and critical thinking is part of your decision-making process. That means you sincerely care that customers get exactly what they paid for and need to embrace today and confidently pursue tomorrow.

Using multiple software systems and claims best practices, you will prepare itemized appraisals indicating costs of parts, materials and labor necessary to restore damaged vehicles to their pre-damage condition.

You will provide technical advice on vehicle repair, parts costs, garage expertise and opinions on specific damages.

You will complete auto body shop, independent re-inspections, and supplements as warranted to verify damage or confirm repairs are completed.

You will resolve disagreements and negotiate with auto body shops, Independent Adjusters, claimants and policyholders and assist claims management in the resolution of complaints and evaluate claims for potential fraud or subrogation.

May be called upon for catastrophe duty.
Job Specifications:
Reference: 2022-46313
Category: Claims
Primary Location: Worcester, MA
Additional Locations:
Schedule: Full-Time
Salary: USD-$64,601.00--$82,901.00-/-Year
Education Level:
Travel: 50%
An engaging, outgoing personality, a passion for helping customers, and demonstrated ability to effectively communicate in both written and verbal form.

Extensive knowledge of automobile parts and repair techniques, terminology and vehicle construction.

Prior experience using auto estimating software, CCC Pathways, Audatex, Mitchell, etc.

Requires strong negotiation, analytical, decision-making, organizational and computer skills, as well as the ability to work with multi-faceted systems.

A Bachelors degree or equivalent experience.

Auto Damage Appraisal Licensing and certification are required.

For car custodians, a valid drivers license is required

Varying conditions may be encountered while inspecting vehicles.

Must be able to work outside in inclement weather conditions and drive substantial distances.

While performing the duties of this job, the employee will be required to complete inspections of damaged vehicles which will include but not be limited to inspecting the underside of and around vehicles, inspecting vehicles in tight quarters at body shops and salvage yards, etc.
Heres some of what you can look forward to as one of our employees.
Competitive Compensation Our compensation programs are designed to deliver above-market pay if you perform well, and significantly above that for exceptional performance over time. Virtually every employee is eligible for some type of variable incentive pay in addition to his or her base pay.
Flexible Work Arrangements We understand the role work-life balance plays in your ability to stay energized and engaged. So we place an emphasis on regular hours, flex scheduling, and generous time off through paid holidays, vacation days, and more.
Top-Notch Retirement Plans Our pension plan provides a monthly credit equal to 5% of your eligible compensation. You can also participate in our 401(k) plan, which offers a guaranteed match of $0.50 for every $1 you contribute, up to 8% of your eligible pay.
Career Development From regular coaching planning, to paid training, licensing, and 100% tuition reimbursement for approved courses, were dedicated to your continued growth, because we know it leads to continued success.
Health & Wellness Youll have access to comprehensive health, dental, and vision coverage, as well as a host of other insurance and wellness benefitsincluding progressive parental benefits and support.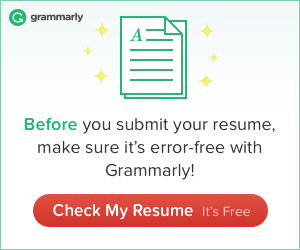 Company Description
Since 1912, we've grown our organization into the sixth largest global property and casualty insurer - based on 2020 gross written premium - by maintaining our commitment to the belief that progress happens when people feel secure. At Liberty Mutual Insurance we work hard every day to support our customers and our people, so they can protect their families, build their businesses and invest in their futures.We are headquartered in Boston, but our people, our customers and our reach span the globe. So to better serve our global customers and employees, we are organized into three business units.
Share This on: