1 year ago
Energy & Mining
Lutes Mountain
595 views
Reference: 524
Job Details
Heavy Equipment Technician
Business Unit / Group Function: De Beers Group
Area: Mining
Location: Gahcho Kué Mine, Canada
Reference Id: REF24902L
Experience / Work Type: Entry Level / Permanent Employee
Closing Date: 19 May, 2022
Job Description:
When you join De Beers Group you can expect a competitive salary and benefits package. But more than this, youll find yourself in in an environment with opportunities for learning and growth as an integral contributor to the success of Gahcho Kué Mine. From technical training to leadership programs and world class safety, we bring out the best in people. At De Beers Group were focused on more than just diamonds. We are driven by a desire to make life brilliant for our people, our customers and those living in the communities where we operate. Our business thrives on the creativity, passion, and knowledge of our people.
Rewards & Benefits:
Earn up to a 9% company contribution to your pension plan;
Quarterly operational bonus program;
Remote Living Allowance;
Travel Allowance to offset the costs of getting to the nearest point of pick up;
Immediate participation in our 100% employer paid extended health and dental benefit program (no waiting period);
The Gahcho Kué Mine camp features a full service dining room, individual private bedrooms equipped with satellite cable television, telephones and WiFi internet. Theres also a full-sized gymnasium, squash courts and state of the art fitness equipment; and
Relocation support is available to anyone who wishes to move to the Northwest Territories.
De Beers Group has an opportunity for a highly motivated Heavy Equipment Technician within the Mobile Maintenance Department at the Gahcho Kué Mine site in the Northwest Territories. Reporting to the Mobile Maintenance Supervisor, the incumbent will be responsible for preventative maintenance and major repairs to mobile, auxiliary, and stationary mining equipment, while continuously aligning daily functions to reflect the values of De Beers. The ideal candidate is someone who is committed to safe working practices and strives for zero harm.
Key responsibilities:
Working with a team to conduct job risk assessments and safe work plans ahead of the work being completed and performing work in a safe well-managed manner;
Conducting preventative maintenance and servicing of mobile equipment;
Checking for proper performance and inspecting equipment to detect faults and malfunctions;
Diagnosing, troubleshooting and determining extent of mechanical problems;
Rebuilding components and working with manufacturers when necessary;
Documenting and returning completed work orders in a timely manner;
Communicating with Supervisors and co-workers to coordinate work and provide updates; and
Providing input and working collaboratively with Planners and Schedulers to develop work packages.
The rotation is 21 days in / 21 days out.
Referral
Referral incentive applicable: This opportunity is open to a paid referral incentive according to the Employee Referral Policy (HRM.AD.21.00). Referral incentives are applicable to De Beers Group internal employees only.
Qualifications:
Legally permitted to work in Canada;
A valid Inter-provincial trade qualification in heavy equipment (a copy of valid certification must be included in your application);
A minimum of 12 months of mining field experience repairing and maintaining heavy earthmoving equipment;
Ability to communicate, share information and seek input to complete assigned work;
Ability to approach work with a continuous product improvement mindset.
Solid hydraulic and electrical skills, paired with the ability to read and understand schematics;
Proven commitment to Safety, Health and Environmental standards;
Experience maintaining hydraulic shovels and working knowledge of SAP would be considered assets; and
Experience working at a remote mining site, in a cross cultural work environment.
Additional information:
Who We Are: De Beers Canada
We are the worlds leading diamond company, powered by thousands of people around the world who are driven to support thriving local communities, protect the natural environment, and accelerate equal opportunity, focused on Building Forever.

If you like chasing demanding targets, thrive on making decisions in the pursuit of brilliance, and enjoy the support of the worlds finest experts, we have a place for you.
Safety
Safety first is a way of life for us. We are unconditional about the safety, health, and well-being of our colleagues, at work and at home, and the communities where we work. We aim to lead the industry by investing in innovation to protect people, who are at the heart of our business. Our high performing teams take accountability for their own and others' actions, work collaboratively, and always show care and respect.
COVID Vaccination Intent
Since safe and effective COVID-19 vaccines have become widely available this year, we have strongly encouraged employees to get vaccinated at the earliest possible opportunity. However, as vaccines have been proven to be a very effective and safe way of protecting people and reducing COVID-19 transmission, we have now announced our intent to introduce a policy that requires COVID-19 vaccination for access to all sites and offices.
This policy would apply to all new joiners to the company as well as existing employees and contractors. We are in the process of undertaking a comprehensive engagement process with all our stakeholders about our intent. This is so we can tailor our approach in each country, including ensuring what we do is lawful. Once this is complete, we will look to implement the policy. There may be differences in how and when it is implemented due to local context and legal requirements.
Inclusion & Diversity
We are committed to promoting an inclusive and diverse workplace where we value and respect every colleague for who they are. We provide equality of opportunity to enable everyone to fulfil their potential.
If you require a disability related accommodation in order to participate in the recruitment process, please contact us.
Background Checks
Successful candidates will be required to complete background screening which may include a criminal check and validation of qualifications.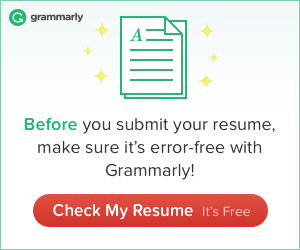 Company Description
De Beers Group is a company with a rich history and a sparkling future.
Since 1888 our experts have searched the world for natures most precious gem. Our diamonds bring beauty to the world. But we think they can do so much more. We want our diamonds, and our business, to make life brilliant for our people, our customers, and the world around us.
Venetia Mine is part of De Beers Group Managed Operations Business which integrates mines, operations and support functions in the De Beers Group producer countries of Canada and South Africa to shape a safe, sustainable future for De Beers Groups people, shareholders, communities and partners.
Share This on: