4 months ago
Security & Safety
Geita
794 views
Reference: 754
Job Details
Primefuels Tanzania Limited is looking for HSSEQ Officer
Primefuels Tanzania Limited is looking for HSSEQ Officer to join the team on a permanent basis. This is an excellent opportunity for an experienced HSSEQ specialist to join a great team with a strong collaborative culture.
HSSEQ Officer will report to the HSSEQ Manager. The position provides functional supports to the department, company, contractors, our customers and the Public in general.
Additionally, the incumbent responsibilities will include: -
Support the creation of a proactive and progressive work culture through HSSEQ Interventions and ensure consistent and effective implementation of all HSSEQ policies and procedures by the employees and our contractors.
Assist on interpretation and implementation of the ISO Standards (9001:2015; 14001:2015 and ISO 45001:2018), related HSEQ regulations, codes and standards across the company, contractors, customers and Public.
To support the develop and implementation of strategies for safe operations with a zero accidents goal; ensure that Incidents / Accidents are investigated and root cause is identified.
Work with other department to establish procedures and HSEQ standards and to monitor them against agreed local and international standards.
Support on implementation of internal HSSEQ procedures, standards and systems including documentation, records management, staff trainings and development.
Coordinate the continuous improvement and maintenance of the Company's integrated management structure to assure a user friendly and regulatory compliant system.
Support the overall management of internal and external audits programs, establish and support the Audit Team and review of the systems efficiency such as HSSEQ key performance indicators (weekly, monthly, quarterly, and annually)
Planning, establishing and administration of a risk based internal audit schedule to ensure audit requirements of our clients, government organs and appropriate ISO certifications audits are scheduled well in advance and keep track of the expiry/renewal of certificates and licenses.
Requirements:
At least five (5) years of experience in an HSSEQ Operations (Transportation, Logistics, Mining, Oil & Gas or Marine Sector)
Good knowledge and practical application of relevant statutory framework and legislation in Tanzania, qualification and working knowledge of ISO Standards (9001:2015; 14001:2015 and ISO 45001:2018).
Added advantages: NEBOSH or IOSH Certified (or any professional certifications)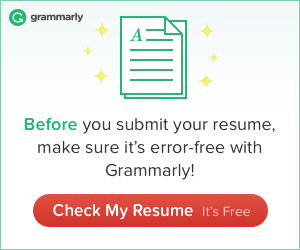 Company Description
Welcome to the Primefuels Group of Companies. We specialise in providing bulk liquid and dry cargo logistics and transportation services to our customers. Primefuels Tanzania Limited, is a unique multi-modal logistics company specialized in high-quality logistics and support services in East and Central Africa. We deliver comprehensive transportation, distribution and value-added services to organizations requiring the movement of bulk, project and container cargoes by road, rail and ferry infrastructures, in some of the toughest locations in Africa. With the high-quality assets, People, Systems and Technologies we make the company to be the safest and most efficient logistics companies in East Africa.
Share This on: