1 year ago
Computer & IT
Dar es salaam
2.4K views
Reference: 477
Job Details
DUTIES & RESPONSIBILITIES
Ensures implementation of ICT strategies and introduction and implementation of new technologies, focusing on achievement of the following results:
Full compliance with corporate information management and technology standards, guidelines, and procedures for the CO technology environment.
Analysis of the requirement and elaboration of internal policies and procedures on the use of ICT.
CO ICT business processes mapping and elaboration/establishment of internal Standard Operating Procedures (SOPs) in ICT management, control of the workflows in the ICT team.
Participation in the office business process re-engineering activities and ensure that business needs drive IT solutions related to corporate resource management.
Conduct of market research and analysis, and introduction of new technology for country office system updating and improvement.
Provision of advice on and assistance in procurement of new ICT equipment for the CO and projects, provision of technical specifications, and information on best options in both local and international markets.
Development and update of the ICT annual plan and road map. Development and update of the business continuity plan, disaster recovery plan, ICT infrastructure, and training plans. Follow up on their implementation.
Provision of support to the use of UNDPs ERP systems functionality for improved business results and improved client services.
The leadership of the ICT team for effective and client-oriented services.
Ensures advisory and implementation of the One UN network focusing on the achievement of the following results:
Participating and or Chairing the One UN ICT Working Group and reporting on updates
Ensuring that the One UN ICT facilities are fully implemented across all UN agencies and all staff are trained.
Analyze software and web application packages, focusing on the achievement of the following results:
Analysis and submission for the acquisition of new software for high-impact results (e.g. office management system, e- registry, intranet, customer relationship databases, etc).
Supervising ICT consultants and liaising with other programme stakeholders for web portal designing, app development for farmers/beneficiaries or early warning systems tools, etc. S/he should work closely with the UNDP Tanzania Accelerator Lab and the innovation projects and hubs.
Ensures efficient networks administration, focusing on achievement of the following results:
Monitoring of the computing resources to provide a stable and responsive environment.
Operation of network utility procedures defining network users and security attributes establishing directories, menus, and drive-mappings, configuring network printers and providing user access.
Monitoring of backup and restoration procedures for both server and local drives.
Timely upgrade of LAN infrastructure and Internet connectivity to meet UNDP requirements.
Provision of technical advice on network administration to other agencies as required and monitoring preparation of bills for cost-recovery for the services provided.
Supervises the design and maintenance of the UNDP website, intranet, CO web-based knowledge management system, focusing on achievement of the following results:
Supervision of the design and maintenance of the office web sites based on corporate requirements in cooperation with the ICT staff.
Preparation of the content for the websites to ensure consistency of the materials.
Roll out ICT application within the CO as required.
Ensure facilitation of knowledge building and knowledge sharing in the CO, focusing on achievement of the following results:
Identification and promotion of different systems and applications for optimal content management, knowledge management and sharing, information provision.
Organization of training for the operations/projects staff on ICT issues.
Synthesis of lessons learned, and best practices directly linked to ICT management.
Sound contributions to knowledge networks and communities of practice.
People Management (Insert below standard sentence if the position has direct reports.):
UNDP People Management Competencies can be found on the dedicated site.
The ICT Analyst will be under the overall supervision of the Operations Manager.
COMPETENCIES
Core Competencies:
Achieve Results - LEVEL 3: Prioritize team workflow, mobilize resources, drive scalable results/strategic impact
Think Innovatively- LEVEL 3: Easily navigate complexity, encourage/enable radical innovation, has the foresight
Learn Continuously- LEVEL 3: Create systems and processes that enable learning and development for all
Adapt with Agility- LEVEL 3: Proactively initiate/lead organizational change, champion new systems/processes
Act with Determination- LEVEL 3: Able to make difficult decisions in challenging situations, inspire confidence
Engage and Partner-LEVEL 3: Construct strategic multi-partner alliances in high stake situations, foster co-creation
Enable Diversity and Inclusion- LEVEL 3: Create ethical culture, identify/address barriers to inclusion
Functional & Technical competencies:
Information Management & Technology - IT Service Delivery & Operations: Ability to deliver the IT products and services to customers at the right level of Quality and Costs, taking into account user experience. ISO 20000 knowledge. ITIL certification or similar desirable.
Information Management & Technology - Applications Management: Ability to set-up, develop, support, and maintain applications. Expertise in Oracle Cloud, ServiceNow, SalesForce.com and Microsoft technology and assets.
Information Management & Technology - IT Project Management: Capacity to manage ICT projects, using IT methodologies and approaches such as agile deployment and/or waterfall system development methods. PMP and PRINCE2 certification or equivalent desirable.
Information Management & Technology - IT Customer Support : Ability to support l customers on IT related issues and generate and contribute to continuous improvement processes to deliver a great user experience. Knowledge of ISO 9001 desirable. ITIL certification or similar is desirable.
Information Management & Technology - IT Security Management : Knowledge of Cyber Security technologies, processes, techniques, and tools. Apply practical innovations to solve cybersecurity problems. Capability to keep UNDP systems and data safe. Knowledge of ISO 27001 principles. CSSIP, CSIM, CISA or equivalent certification desirable.
Information Management & Technology - IT Continuity and Disaster Recovery: Ability to advise on IT continuity and disaster recovery. Knowledge of ISO 22301 an asset.
Information Management & Technology Programming : Knowledge in programming concept, developing software program and management of application lifecycle. Knowledge of Oracle VCBS, Microsoft tools and equivalent an asset.
REQUIREMENTS:
Education
Masters degree in Information systems, Information Management with 2 years of experience is required,
Or Bachelors degree in Information systems, Information Management with 4 Years of experience is required or Specialized Certifications License in Information systems, Information Management with 3 years of experience is required.
Specialized Certifications - Cisco Certified Network Engineer (CCNE) and Microsoft Certified Systems Engineer (MCSE) are required. If certification is not available at the time of recruitment, it should be obtained within 6 months.
Knowledge in Project Management is an added advantage
Experience
2 years (Masters) or 4 years (with bachelors degree specialized certification license) of progressively responsible in Information systems, Information Management experience is required.
Experience in development and implementation of ICT strategies
Experience management and supervision of ICT services and Teams.
Knowledge of hardware and software platforms, telecommunications facilities.
experience in web design and development of web-based office applications. Knowledge of MS and Windows-based packages/applications.
Language Requirements
Fluency in English and Kiswahili languages is required.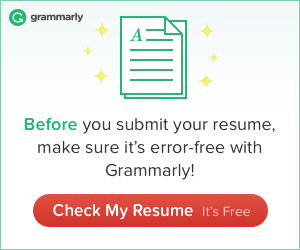 Company Description
UNDP works in about 170 countries and territories, helping to achieve the eradication of poverty, and the reduction of inequalities and exclusion. We help countries to develop policies, leadership skills, partnering abilities, institutional capabilities and build resilience in order to sustain development results.
Share This on: