1 year ago
Energy & Mining
Vancouver
658 views
Reference: 525
Job Details
Social Performance Principal - LATAM focused
Business Unit / Group Function: Group Corporate Relations
Area: Corporate Relations
Location: Open Location
Reference Id: REF23994U
Experience / Work Type: Mid-Senior Level / Permanent Employee
Closing Date: 17 May, 2022
Job Description:
The purpose of this role is to provide guidance to Anglo American owned operations / projects etc. with respect to the management of social performance and the delivery of best practice outcomes related to stakeholder engagement and social impacts and risks.
Key responsibilities will include:
Support the implementation of the Social Way management system with a particular focus on Chile and / or Peru and / or Brazil (advisory support).
Deliver capacity development on social performance management to operational teams (Chile and / or Peru and / or Brazil)
Review and support to operations implementation of social performance risk and impact assessment and management processes.
Internal assurance: Support internal social performance assurance efforts across sites.
Provides subject-matter expertise to ensure that Anglo Americans Social Performance policies, standards, and guidance documents (e.g. Social Way) are up to date, and aligned with international best practice.
Functional alignment: Represent the social performance function in the development / management of relevant internal initiatives and in the integration of social performance into core risk management and management systems.
Support Group Social Performance colleagues in the execution of functional projects and initiatives.
Support Social Performance colleagues to provide advice on social performance risks and impacts to other functions, including International & Government Relations, Projects, Business Development, Marketing, Corporate Communication, Safety & Sustainable Development and other teams as required.
Demonstrate behaviour in line with health, safety and environmental standards and with the Groups values
Qualifications:
Technical Knowledge: Knowledge of, and proven ability to operate at a senior level in the field of social performance, which will include:
Social assessment techniques including Social and Environmental Impact Assessments, and of delivering strategic management plans for businesses and operations (required).
Experience of social impact assessment techniques including Social and Environmental Impact Assessments developed in accordance with IFC (or equivalent) performance standards (required).
International standards and industry best practice, such as the IFC Performance Standards, ICMM Good Practice Guidance, Voluntary Principles, etc. for the mining industry (required)
Experience of managing socio-political issues and integrating these issues into core risk management systems (required).
Track record in developing and delivering social performance strategies that are integrated into core business objectives and long-term planning (highly desirable).
Track record of developing and implementing social performance management systems for businesses and operations that are integrated with core business management systems (highly desirable).
Experience in the extractive sector (highly desirable).
Experience designing approaches to site based assurance processes and conducting assurance (highly desirable).
Practical experience of working at site level in a range of developing or developed economies, in a company, consultancy or international development institution (desirable).
Experience of having worked in partnerships with governments, academia or civil society organisations at a national or local level (desirable).
Technical Skills:
Deliver presentations to senior management.
Deliver training and facilitate meetings
Demonstrate a high level of skill in the creation of briefing materials, report writing, and preparation of presentations.
Demonstrate proven analytical skills and attention to detail, including the ability to make decisions in conditions of uncertainty.
Demonstrate strong oral and written communication skills.
Ability to articulate and deliver business value from social performance activities
Other requirements to perform the work effectively:
Spanish and / or Portuguese language skills (fluent or near-fluent) essential
Willingness to travel regularly to sites (~30% pre-post COVID)
Additional information:
What we offer
When you join Anglo American, you can expect to enjoy a competitive salary and benefits package. But more than this, youll find yourself in an environment where the opportunities for learning and growth are second to none. From technical training to leadership programmes, we bring out the best in our people. There are plenty of opportunities to move onwards and upwards too. Were a large, successful multinational company and were still growing all the time.
Who we are
We aim to lead the industry by pursuing ever safer and more responsible ways of working, demonstrating integrity and showing care and respect for people and the planet. That means we are constantly seeking new opportunities to mine and process our products sustainably, using less water, less energy and more precise extraction technologies. As the custodians of coal and other precious natural resources diamonds (through De Beers), copper, platinum and other precious metals, iron ore and nickel our extraordinary teams work safely and collaboratively, with the utmost consideration for local communities, our customers and the world at large.
How we are committed to your safety
Nothing is more important to us than ensuring you return home safely after a days work. To make that happen, we have the most rigorous safety standards in the industry. Not only that, were also continually investing in new technologies from drones to data analytics that are helping to make mining safer.
Inclusion and Diversity
Anglo American is an equal opportunities employer. We are committed to promoting an inclusive and diverse workplace where we value and respect every colleague for who they are and provide equality of opportunity so that everyone can fulfil their potential.
How to apply
To apply for this role, please complete our online application form. You will have the opportunity to upload your CV and other relevant documentation as part of the process.
COVID VACCINATION INTENT
Since safe and effective COVID-19 vaccines have become widely available this year, we have strongly encouraged employees to get vaccinated at the earliest possible opportunity. However, as vaccines have been proven to be a very effective and safe way of protecting people and reducing Covid-19 transmission, we have now announced our intent to introduce a policy that requires Covid-19 vaccination for access to all sites and offices. This policy would apply to all new joiners to the company as well as existing employees and contractors. We are in the process of undertaking a comprehensive engagement process with all our stakeholders about our intent. This is so we can tailor our approach in each country, including ensuring what we do is lawful. Once this is complete, we will look to implement the policy. There may be differences in how and when it is implemented due to local context and legal requirements.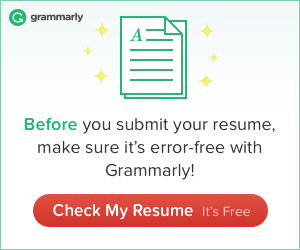 Company Description
Anglo American is a global diversified mining business. Our portfolio of world-class mining operations provides the metals and minerals that make modern life possible. We use innovative practices and the latest technologies to discover new resources and mine, process, move and market our products to our customers around the world.
Share This on: