6 months ago
Accounting & Finance
Dar es salaam
883 views
Reference: 723
Job Details
My Career Development Portal: Wherever you are in your career, we are here for you. Design your future. Discover leading-edge guidance, tools and support to unlock your potential. You are Absa. You are possibility.

Job Summary

Dispense and receive cash and related instruments. Provide customer service to walk-in branch customers.

Job Description

Job Purpose

Dispense and receive cash and related instruments. Provide customer service to walk-in branch customers.

Main Accountabilities And Approximate Time Split

Cash counter service: 40%
Cashing of cheques and withdrawals.
Supervising other tellers at the counter
Process both cash and cheque deposits/credits
Purchase and sale of foreign currencies
Answer general customer enquiries at cash counter
Balance cash in own till and assist other tellers for balancing in case of need
Groom vouchers for onward processing at the central processing unit or back-office
cross-selling of bank products and services
Provide referral services to the customers on bank products
Undertake Customer Service Advisor & enquiries duties as required in order to provide excellent customer service at the counter as a backup only.
On occasion, own and manage customer queries and complaints by taking ownership and resolving in a timely manner.
Back up ATM card printing.

Cash management strong room custodianship: 30%
Cash sorting and repatriation.
Monitor cash levels held in the strong room throughout the day to ensure that both elements are within limits.
Order branch cash from the cash provider or central bank in accordance with limits set by the country head office.
Immediately escalate all cash issues directly to the Branch Operation Team Leader / Branch Operation Manager in accordance with current procedures.
Ensure front-line Customer Service Advisors package cash correctly.
Recommend re-order levels of cash to the Head custodian as per demand.
Ensure All tellers and vault balance before branch is closed (Branch Cash Reconciliation)
Basically work as co custodian
Manage Tellers and Vault interaction.
Cash management ATMs: 20%
Restock the ATM cash supply.
Sort cash for the ATM to ensure that it is clean cash e.g. straightening the notes etc. Repatriate any unusable cash to the cash supplier.
Call the external maintenance company for mechanical failure and administration with minimum disruption to ATM uptime.
Reconcile ATM cash daily. Independently per ATM
Responsible for ATM uptime and repairing small faults before reporting to the ATM maintenance company. Also reports faults to the ATM manager on the day they occur.
Visit all ATMs within the area on each non-working day to check whether the ATM is still operational and adequately stocked.
Immediately escalate all required ATM issues directly to the Branch Operations Manager or Operations Team Leader
Colleague: 10%
Provide cover for Branch custodian
Provide honest, direct and constructive feedback to other
Share knowledge experience and best practice with team members
Risk and Controls Objectives
Ensure that all activities and duties are carried out in full compliance with regulatory requirements, Absa Operational Risk Framework and internal Absa Policies and Standards:
Manage risk and control effectively by applying applicable risk frameworks and embedding a positive risk culture
Understanding of own role in the end-to-end processes in which you play a part, including applicable risks and controls.
Adhere to Barclays policies and procedures applicable to own role, demonstrating sound judgement and responsible risk management.
Report all risk events / incidents / issues using the defined process for your business area and help to understand why these happened and how to prevent them in future. Proactively look for ways to improve the control environment by considering what could go wrong in the processes you operate and how errors could be prevented.
Continuous and proactive engagement with regulatory bodies, unions where applicable
All mandatory training completed to deadline
Technical Skills / Competencies
Strong numeracy skills
Excellent attention to detail
Leadership skills
Delivering results and meeting customer expectations
Achieving personal work goals and objectives
Knowledge, Expertise And Experience
(Relating to specialist knowledge and expertise required to undertake the role. May include knowledge of the Banks products, services and policies)
Essential
Detailed knowledge of the banks processes and rigour requirements related to cash
Cash handling knowledge
Systems knowledge
Preferred
Cash management and banks knowledge
Experience & Qualification
Proven track record in dealing with physical cash
Preferred
Graduate
Essential
TRAINING REQUIREMENTS SPECIFIC TO THE ROLE
training
Telephone skills
PD team member training
Discipline and Grievance
Know Your Customer/Suspicious Transaction Monitoring/Anti-Money Laundering
Fraud Prevention/Awareness
Operational awareness
ATM training
Preferred
Customer Service
PC Skills including Keyboard skills
Product Training
General training on internal audit practice
Key issues over the next 12 24 months
Completing the Skills Work book
Additional Details
(of exceptional aspects of demands of the role)
The role requires working on non-business days on a regular basis.
Absa Behaviors
(of particular importance to this role)
Drive Performance
Delight Customers
Build Pride and Passion
Execute at Speed
Grow Talent and Capability
Protect and Enhance our Reputation
Additional Criteria Qualities
High level of personal integrity and honesty
Absa Values
Absa Values and Behaviors represent the set of standards which governs the actions of all of us who work for the bank and against which the performance of every one of us in Absa are being assessed and rewarded:
I drive high performance to achieve sustainable results
Im obsessed with customer
I have an African heartbeat
I believe our people are our strengths
Education
Higher Certificates and Advanced National (Vocational) Certificates: Business, Commerce and Management Studies (Required)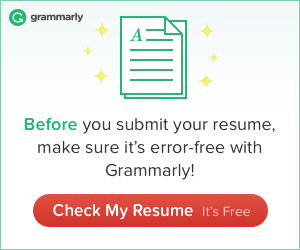 Company Description
Absa Group Limited is listed on the JSE and is one of Africas largest diversified financial services groups with a presence in 12 countries across the continent and around 41 000 employees.
We own majority stakes in banks in Botswana, Ghana, Kenya, Mauritius, Mozambique, the Seychelles, South Africa, Tanzania (ABSA Bank in Tanzania and National Bank of Commerce), Uganda and Zambia. We also have representative offices in Namibia and Nigeria, as well as insurance operations in Botswana, Kenya, Mozambique, South Africa, Tanzania and Zambia.
Share This on: