1 year ago
Security & Safety
Zanzibar Urban/west
4.8K views
Reference: 449
Job Details
QHSE Manager - dnata at
Emirates Careers
Responsible for the management, maintenance and governance of the Integrated Management System (IMS) locally on behalf of the Accountable Executive who is the General Manager. Demonstrates local level safety leadership to inspire and drive positive safety performance and safety culture allied with dnatas onesafety approach. To provide technical expertise, support and direction to all operational staff within dnata Zanzibar on all matters related to Health and Safety to reduce risks, execute safe operations and coach on safety performance improvement. To deliver and assure continuous improvement in safety related performance with tangible results. Plan
- Implementation of hazard identification, observation and mitigation programs locally in conformance with the dnata IMS program that will allow the operations to monitor a hazard register for all identified hazards and subsequent hazard control plans arising from injuries, accidents, near misses, audits, workplace inspections, safety observations and staff
- Liaises with and advises key local stakeholders (airport authorities, customer airlines, regulatory bodies) on operational safety related issues and practices, in order to proactively influence operational decisions which may impact the safe operations of dnata and its customers
- Frequently collaborates with the dnata HQ HSE team to support strategic development initiatives and programs
- Provide staff with clear, transparent information and clear guidance regarding Covid-19 based on WHO recommendations.
- Manage local Emergency Response Contingency Plan Execute - Support the implementation of the IMS across the local businesses and provide Subject Matter Expertise (SME) to leaders on safety related matters
- Monitor, trending and evaluation through the dnata GRC platform to identify key areas for performance improvement
- Actively engages with all stakeholders and maintains a robust, visible presence whilst participating in hands on safety activities and initiatives - Supports the development and implementation of annual Safety Improvement Plans (SIP)
- Continually implement new ideas, initiatives and activities to deliver and support the HSE 2024 dnata strategic action plan
- Facilitates local safety action group meetings and escalates local safety concerns where applicable to HQ for visibility and action - Key liaison with key stakeholders, both internal and external to represent dnata safety interests
- Implementation of safety risk mitigation, monitoring and tracking programs to support the business objectives and corporate vision
- Facilitation of risk assessments for baseline operations and major activities, monitoring risk control effectiveness across departments and reporting on performance - Monitors the implementation effectiveness of the dnata corporate incident management practices and programs across the departments to support the lessons learned and continuous improvement
- Conducts reviews on practices, processes, policies, and training comply with the requirements of applicable legislative and industry requirements (Civil Aviation Authority, International Air Travel Association, International Civil Aviation Organisation), internal requirements (Integrated Management System, Occupational Health & Safety Assessment ISO 18001, 45001), and customer requirements.
- Development of departmental emergency response capabilities, and business continuity plans to support unplanned or potential events that may negatively impact business
- Provides weekly and monthly reports to key stakeholders on safety performance and applicable KPIs - Monitor staff daily that are in 14-days quarantine (Covid-19) and provide staff with consistent guidance and information about quarantine measures as per WHO guidelines.
- Liaise Covid-19 test for the staff and allocate necessary resources - Communicate and coordinate with ISOS for Covid-19 open cases - Update staff list for non-essential and essential needed for emergency evacuation plan
- Ensure that the local contingency plans communications contact directory is current.
Qualifications & Experience
- Bachelors degree or Diploma holder in a related safety field
- 3+ years in a safety leadership role with the ability to demonstrate prior, proven safety performance improvement results
- 5+ years field experience preferably in aviation ground handling and health & safety, executing, monitoring or supporting health, safety, environment or quality functional activities
- Excellent analytical skills and the ability to represent dnata at local executive level forums - Relevant experience in accident and incident investigation focussing on exposure elimination
- Advanced IT and Computer Literacy Skills
Salary & Benefits
A career within the aviation and travel industry with great learning and development opportunities. We aim to be the most admired air and travel services provider and employer of choice! We offer an attractive salary, on top of healthcare insurance.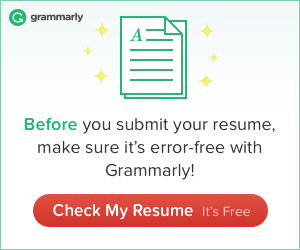 Company Description
We are proud to have our home in Dubai, a vibrant, cosmopolitan city which is perfectly positioned to connect with the world and offers great lifestyle opportunities to suit you.
Today, with over 160 nationalities we are truly a global organisation with talented people employed from every continent. I am reminded constantly that no matter how many millions we invest in the latest equipment, it is our people that make the difference in terms of results. If you are successful in joining our team then I look forward to sharing our future success with you as we grow and expand our business globally. H.H. Sheikh Ahmed Bin Saeed Al-Maktoum, Chairman of the Emirates Group
Share This on: