5 months ago
Energy & Mining
Mara
654 views
Reference: 663
Job Details
Responsibilities
Ensure safe work practices, i.e. attending compulsory safety courses and meetings, use of required PPE, incident/accident reporting and ensuring total adherence to all Safety, Occupational Health and Environmental Policies, as well as other relevant policies, procedures and guidelines.
Provide leadership and direction to the mine operations team.
Ensure the Mine Production Manager and Mine Supervisors provided with consistent leadership at all times.
Ensure the operation meets safety targets through support of the lead indicator systems and enforcement of standard operating procedures.
Ensure the operation meets production targets through support of the planning systems, particularly daily, weekly and monthly planning and reporting.
Foster a team-working environment to ensure cooperation between departments.
Develop mine team workforce and mentor potential successors for the position.
Provide leadership and support to the Continuous Improvement program and Training group, who report to this position.
Daily record keeping of completed work.
Ensure site is set up correctly and in compliance with safety regulations and guidelines.
Ability to ensure mine to plan is followed by the team and ensure compliance is achieved.
Report all observed environmental incidents and non-compliances.
Maximise the use of environmentally friendly and recyclable products.
Full compliance with the project environmental management plan.
Complete Environmental training module within the maintenance skills matrix program.
Provide Environmental leadership by always setting a good example.
Report all incidents of loss to protective services immediately.
Support the investigation and follow up action of all loss incidents.
Ensure that Security becomes a core focus of others within the team.
Ensure team members are aware of their accountability towards security.
Qualification requirements
Knowledge and understanding of reading Mining plans and ability to follow specifications.
A degree or Diploma in Mining Engineering will be of added advantage.
Experience and Competencies needed
Extensive experience in underground mining operation or large-scale civil engineering projects.
Minimum of five (5) years experience in underground production supervisory role.
The strong ability to form effective working relationships that allow achievement of job requirements.
Ability to work in a team, communicate effectively and drive results.
Strong interpersonal and communication skills with the ability to interact with crew, leadership, and clients.
Possess knowledge of Industry standard safe working practices.
Previous experience and knowledge of underground operations is necessary.
What We Can Offer You
A comprehensive compensation package including bonuses and site-specific benefits.
The ability to make a difference and lasting impact.
Work in a dynamic, collaborative, progressive, and high-performing team.
Opportunities to grow and learn with the industry colleagues are endless.
Access to a variety of career opportunities across the organization.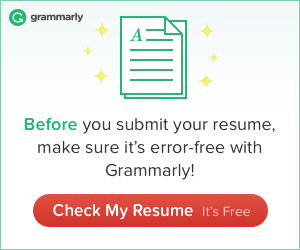 Company Description
We are committed to partnering with our host countries and communities to transform their natural resources into tangible benefits and mutual prosperity.Barrick has gold and copper mining operations and projects in 13 countries in North and South America, Africa, Papua New Guinea and Saudi Arabia. Our diversified portfolio spans many of the worlds prolific gold districts and is focused on high-margin, long-life assets.The companys shares trade on the New York Stock Exchange under the symbol GOLD, and on the Toronto Stock Exchange under the symbol ABX.
Share This on: