11 months ago
Accounting & Finance
Dar es salaam
1.6K views
Reference: 568
Job Details
Job Reporting To: Head of Business Excellence
Job Purpose
To facilitate the adoption of various unconventional ways of building long-lasting efficiency capabilities and creation of several dynamics that will trigger the bank to adjust its traditional approach and work with grains of these changes to emerge better customer outcomes, improve margins, responsive decision making, and lower operating cost through results management.
Accountabilities
Conduct an organization-wide scan on the lost opportunities that can support the bank to improve income and or reduce cost
Establishing practical standards on efficiency levels in consideration of returns for high spending initiatives and reporting on the benefits achieved in line with expectations
Drive the implementation of all transformative cost and productivity initiatives allocated to different units and create visibility to the senior management level.
Collaborate with the departments to review and uncover the implementations of recommendations from consultations and other stakeholders from different aspects.
In-depth analysis of services and products performance in line with the market practices and customer demands.
Drive the change of spending culture across the organization by infusing the value management culture from traditional spending ways.
Collaborate with the strategy team to develop a balanced corporate scorecard to drive strategy implementation.
Drive the implementation and achievement of corporate balance scorecards through effective cascading down of the scorecard
Education Requirements Experience, Knowledge And Skills Required
The candidate must have a degree in Business Administration, Industrial Management Finance, Economics, or any other related business field.
The candidate should demonstrate vast experience in leading teams through various projects across the business
Must have at least 5 years of work experience in analytics and or results management in a fast-paced and dynamic environment.
Demonstrate ability to collect, organize and gain insight from internal or external business data.
Demonstrate excellent analytical skills, attention to detail, presentation, and communication skills
Demonstrate desire to serve the vision and mission of CRDB Bank PLC through management of result management related perspectives.
Abilities to manage different stakeholders
Solution oriented minded person
Transformative minded person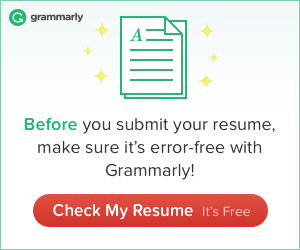 Company Description
CRDB Bank Plc is an African bank and a leading Financial Services Provider in Tanzania with current presence in Tanzania and Burundi, East Africa.
The Bank was established in 1996 and was listed on the Dar Es Salaam Stock exchange (DSE) in June 2009. Over the years, CRDB Bank has grown to become the most innovative and preferred financial services partner in the region. Supported by a robust portfolio and uniquely tailored products, CRDB Bank remains the most responsive bank in the region.
Share This on: