3 months ago
Program & Project
Mbeya
556 views
Reference: 916
Job Details
Positions (2) Field Program Officer
Reports to: Zonal Office Coordinator
Directorate: Programs and Business Development
Duty Station: Mbeya Tanzania
Contract Type: Full time
Overall purpose of the job
To support project implementation and the M&E activities at the field offices. Will work as a link technical person between the region, district and BMF taking lead role at the Field Office level.
Roles and Responsibilities
Support BMF staff/consultants in implementation program activities as per plan
Organize and coordinate interventions and events at the region and LGA level.
Implement HR planning, performance management and regional interventions in the LGAs
Participate in the HR planning, performance management and retention activities in the LGAs
Provide mentoring to regions and LGA on HR systems strengthening
Liaise with the region and LGA focal person on HR technical interventions
Physical inspection of the placed Health Workforce.
Liaise with the region and LGA focal person on HR technical interventions
Collect HR monitoring and evaluation data
Visit partners organizations, key stakeholders, and collect information as per M&E guidelines and enter in the systems
Prepare monthly and quarterly reports related to Human Resource and M&E
Monthly report on Health Workforce for validating compensations and benefits payments.
Qualifications & Experience
Bachelors Degree in social science or related Field.
At least five (5) years of experience implementing HR related technical interventions or mentoring for government donor-funded programs at the LGA level.
For More Information please download the full advertHERE
The advert can also be found on our website: www.mkapafoundation.or.tz |Instagram: @mkapafoundation | Twitter: @MkapaFoundation
For all interested candidates send your achievement focused CV, copy of relevant academic certificates and cover letter in a one zipped or single file addressed to the Chief Executive Officer, Benjamin W. Mkapa Foundation, via email: [email protected]
The deadline for application is on 4th January 2023.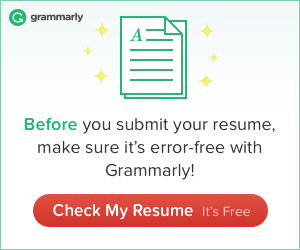 Company Description
The Benjamin William Mkapa Foundation (BMF) is a non- profit Trust, established in 2006 with the vision towards healthy lives and well-being for all, in Tanzania and the rest of Africa. Its strategic mission is to contribute towards the attainment of better health outcomes through innovative health and related system solutions. BMFs Vision and Mission can be achieved through empowered workforce, which is self-motivated, committed to growth and integrity, and the one who pursues excellence in execution.
Share This on: