1 year ago
Program & Project
Dodoma
2.1K views
Reference: 574
Job Details
UNDP is committed to achieving workforce diversity in terms of gender, nationality and culture. Individuals from minority groups, indigenous groups and persons with disabilities are equally encouraged to apply. All applications will be treated with the strictest confidence.
UNDP does not tolerate sexual exploitation and abuse, any kind of harassment, including sexual harassment, and discrimination. All selected candidates will, therefore, undergo rigorous reference and background checks.
The Ministry of Natural Resources and Tourism (MNRT) is implementing a project named Combating poaching and the illegal wildlife trade in Tanzania through an integrated approach with funds from the Global Environment Facility (GEF) through UNDP in efforts to combat poaching and the illegal wildlife trade in Tanzania. This project, which forms part of the GEF-financed, World Bank-led Global Wildlife Program has its main objective to support Tanzania in enhancing capacity for biodiversity conservation at the national and local levels. Component 1 of the project is focusing on supporting the Government in enhancing legislative and policy frameworks as well as its national wildlife crime monitoring system. One of the outcomes under this component is related to the implementation of the NSCPIWT to promote the value of wildlife and biodiversity for Tanzanias national development and to combat IWT through a coordinated approach.
Component 2 of the project will focus on the landscape level, by strengthening the capacity of Tasking and Coordination Groups (TCGs), in improving multi-institutional collaboration, and increasing their level of cooperation with local communities, business, and NGOs in targeted ecosystems while component 3 facilitates increased involvement of local communities in wildlife enforcement and monitoring activities and addresses the need for enhanced sustainable livelihood opportunities to reduce dependency on vulnerable habitats and wildlife within the Ruaha-Rungwa ecosystem of southern Tanzania. Component 4 focuses on gender mainstreaming, supported by strong knowledge management, communication, and Monitoring & Evaluation. (Project Document will be availed for more details on the project). The project will run for a period of 6 years effectively from July 2020 to December 2025.
The MNRT through UNDP wishes to engage the services of the Project manager who will assume the overall management of the project, including the coordination of all project inputs, supervision of other project staff, consultants, and sub-contractors. The project manager will be leading the project management unit, while reporting directly to the Director of Wildlife Division and the Practice Specialist at UNDP. He/she will be supported by the technical advisor, M&E specialist, project officer, communications officer and admin/finance officer.
Duties and Responsibilities
The Project Manager will be responsible for the overall management of the project, including the coordination of all project inputs, supervision over project staff, consultants, and sub-contractors;

Manage the PMU, ensuring timely delivery of tasks assigned to its staff. This will in wider sense include providing direction and guidance to implementing partners, project staff, consultants and subcontractors on various issues related to the project implementation.

The Project Manager will be responsible with liaising with the Project Steering Committee to assure the overall direction and integrity of the project including the various directives that will be given by the project steering committee;

Project Manager will provide linkage between various stakeholders from the Government agencies, project partners, donor organizations and NGOs for effective coordination of project activities.

The manager will be responsible with project planning and administration, where he/she will be responsible with identifying and advising various issues /concerns required for the management, planning and control of the project, including ensuring accurate project administration;

With support from the technical advisor, project officer and the M&E, the project manager will be responsible with ensuring mobilization of focal persons from other responsible institutions to ensure goods and services, various trainings and micro-capital grants and overseeing consultations works are well delivered.

The Project Manager will also manage requests for the provision of financial resources by UNDP as appropriate, based on that, he /she will be responsible with monitoring financial resources and accounting to ensure the accuracy and reliability of financial reports;

Ensuring preparation and submitting accurate financial reports to UNDP and the PSC on a quarterly basis, manage and monitor the project risks initially identified and submit new risks to the Project Steering Committee for consideration and decision on possible actions if required, and update the status of these risks by maintaining the project risks log.

Overseeing and steering the preparation, follow up and implementation of the work plans as per project documents, including being in charge of the monitoring and evaluation processes of the project to ensure that activities are on good track, and monitor progress against the project results framework;

Taking into account recommendations derived from the GEF PIR and Project Steering Committee reviews hence, facilitating M&E processes, verify reported status of field activities implemented by partners through unannounced/announced inspections, ensure timely preparation of quarterly, annual (including the GEF PIR and updating of Tracking Tools) mid-term and terminal review processes as per UNDP guidance; and submit final reports to the Project Steering Committee and facilitate knowledge management processes, ensure that technical assessment results are integrated into project approaches and reports shared widely among stakeholders, capture good practices and lessons learned during project implementation, and ensure these are adequately communicated and disseminated to targeted audiences according to project communication and outreach strategies, this will include Organize and facilitate PSC meetings as appropriate.
Institutional Arrangement
Under the guidance of the MNRT through the Directorate of Wildlife in consultation with UNDP, the Project Manager will be leading the Project Management Unit (PMU). He/she will therefore report to the Director of Wildlife through the Project Coordinator as well as UNDP country office for all projects related issues. He/she shall from time to time report to the Regional Coordination Unit based in Addis, particularly during the project reporting to the UNDP Country Office level, he/she will report directly to the Head of Programme through the Programme Specialist responsible for Environment, Climate Change and Resilience Pillar.
Competencies:
Core Competencies
Achieve Results: Plans and monitors own work, pays attention to details, delivers quality work by deadline.
Think Innovatively: Open to creative ideas/known risks, is pragmatic problem solver, makes improvements.
Learn Continuously: Open minded and curious, shares knowledge, learns from mistakes, asks for feedback.
Adapt with Agility: Adapts to change, constructively handles ambiguity/uncertainty, is flexible.
Act with Determination: Shows drive and motivation, able to deliver calmly in face of adversity, confident.
Engage and Partner: Demonstrates compassion/understanding towards others, forms positive relationships.
Enable Diversity and Inclusion: Appreciate/respect differences, aware of unconscious bias, confront discrimination.
Cross-Functional & Technical competencies
Nature, Climate and Energy: Ecosystems and Biodiversity: Illegal Wildlife Trade.
Project Management: Ability to plan, organize, prioritize and control resources, procedures and protocols to achieve specific goal.
Nature, Climate and Energy: Ecosystems and Biodiversity, Socio-environmental impacts of natural resource extraction
Operations Management: Ability to effectively plan, organize, and oversee the Organizational /projects business processes in order to convert its assets into the best results in the most efficient manner.
Result based Management: Ability to manage programmes and projects with a focus at improved performance and demonstrable results.
Nature, Climate and Energy: Ecosystems and Biodiversity: Natural Resource Management
Effective decision making: Ability to take decisions in a timely and efficient manner in line with ones authority, area of expertise and resources.
Required Skills and Experience
Education:
Master's degree in Natural Resources Management, Conservation or Protected Areas Management, Environmental Sciences, or related areas.
Bachelor's degree with qualifying years of experience may be considered in lieu of the advanced university degree.
Experience:
A minimum of 2 years (Masters) or 4 years (Bachelor) experience in the field of environment and natural resources management, conservation, or related sciences preferably in Tanzania including the following: At least 2 years of demonstrated successful project management experience, including effective coordination of complex multi-stakeholder interventions;
Work experiences with relevant ministries and national and international institutions would be an advantage;
Demonstrated ability to work effectively with diverse groups of stakeholders;
Outstanding drafting, reporting and presentation skills;
Excellent writing communication skills in both English and Kiswahili;
Excellent IT skills, including mastery of all applications of the MS Office package;
A strong background in environment and natural resources (in the wildlife sub-sector) and having managed projects wherein systematic input, output and process data were collected and used to guide reporting of results;
Technical Expertise in wildlife and protected area management;
Promoting Organizational Learning and Knowledge Sharing;
Development and Operational Effectiveness;
Knowledge of sampling techniques and questionnaire design;
Substantive knowledge of UNDP/GEF programming tools for planning, monitoring including general knowledge of the UNDP Practice Areas, particularly Environment & climate change would be an advantage;
Experience in designing and implementing M&E plans and trainings ;
Experience in working with and maintaining good relations with government counterparts and programme beneficiaries (e.g. development partners, CSOs and private sector representatives).
Required Language(s)
Proficiency in English and Kiswahili.
Apply Before
09/04/2022, 06:59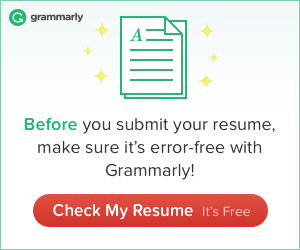 Company Description
UNDP works in about 170 countries and territories, helping to achieve the eradication of poverty, and the reduction of inequalities and exclusion. We help countries to develop policies, leadership skills, partnering abilities, institutional capabilities and build resilience in order to sustain development results.
Share This on: