11 months ago
Medical & Healthcare
Shinyanga
1.4K views
Reference: 618
Job Details
FHI 360 serves more than 60 countries. Currently, we are seeking suitably qualified candidates to fill in Regional Senior Technical Officer position in Shinyanga its EpiC project in Tanzania.
The Meeting Targets and Maintaining Epidemic Control (EpiC) is a 5 year global project funded by the U.S. Presidents Emergency Plan for AIDS Relief (PEPFAR) and the U.S. Agency for International Development (USAID), dedicated to achieving and maintaining HIV epidemic control. The project provides strategic technical assistance and direct service delivery to break through barriers to 95-95-95 and promote self-reliant management of national HIV programs by improving HIV case-finding, prevention, and treatment programming. In Tanzania, EpiC will be implementing an HIV service delivery project among key and priority populations, adolescent girls and young women; and orphans and vulnerable children which aims to reduce HIV infections in pursuit of reaching 95-95-95 goals. To achieve this goal, the program will support targeted prevention and case finding strategies at community level amongst the targeted populations.
Job Description
The Regional STO will provide technical support and oversight to the implementation community-based activities for KVP and AGYW in their region, including community mobilization/demand creation and the provision of biomedical services at community level, i.e. community-based HIV testing and counseling (CBHTC), pre-exposure prophylaxis (PrEP), HIV self-testing (HIVST), linkage to care, family planning (FP), services for gender-based violence (GBV) victims, and sexually transmitted infection (STI) screening. He/she will oversee and coordinate activities to reduce KVP and AGYW vulnerability and address structural drivers and contextual factors that place these groups at risk. The STO will work closely with Tanzanian civil society organization (CSO) partners to build their capacity to provide these services, and will develop and maintain relationships with regional GoT counterparts, service providers and other implementing partners in their assigned region. The STO will ensure that activities in their region are implemented in line with GoT, USAID/PEPFAR and EpiC guidelines and standards.
Specific duties include:
Oversee the implementation of comprehensive strategies for reaching KVP and AGYW and generating demand for services, including peer navigation, strategic behavior change communication and other effective strategies for reaching vulnerable groups.
Work closely with CSO partners to develop capacity to conduct outreach to KVP, strengthen demand generation and service provision for these groups; build capacity to improve their ability to identify and engage KVP through the application of EpiC tools and strategies
Monitor CSO performance against workplans and targets, provide on-site and remote technical assistance.
Liaise with service providers to monitor community-based HTS and other services.
Liaise with regional GoT counterparts (including Regional Medical Officers, Regional Health Management Teams, District Health Management Teams, etc.), service providers, implementing partners and stakeholders to ensure activities are well-coordinated with other national and regional programs.
Contribute to technical briefs, reports, guidelines and other materials.
Minimum Requirements
Clinical degree (nurse, physician) with 3 to 5 years of relevant experience; or Masters Degree with 5 to 7 years of relevant experience; or Bachelors Degree with 7 to 9 years of relevant experience in provision of community-based biomedical and demand generation services to KVP and AGYW.
Knowledge of health and development programs in Tanzania including familiarity with relevant national guidelines, standards and protocols. Familiarity with Tanzania public health sector at regional, district and council level and experience working with these teams.
Experience implementing HIV/AIDS programs at community level in Tanzania; familiarity and experience with USAID/PEPFAR-funded programs.
Experience in programs serving KVP and AGYW. Demonstrated cultural sensitivity and sound understanding of the needs of KVP and AGYW.
Experience in technical capacity building of Tanzanian CSOs, especially those working with KVP and AGYW.
Ability to manage tight deadlines and deliver high volumes of work with minimal supervision.
High degree of proficiency in written and spoken English communication.
Well-developed computer skills.
How to Apply:
FHI 360 has a competitive compensation package. Interested candidates may apply online by uploading his/her Application Letter, Curriculum Vitae (CV)/Resume, Photocopies of Certificates and Names and Addresses of three (3) referees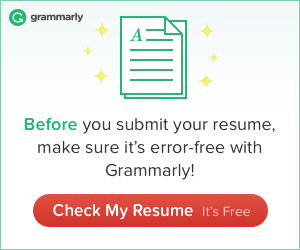 Company Description
FHI 360 is a nonprofit human development organization dedicated to improving lives in lasting ways by advancing integrated, locally driven solutions. Our staff includes experts in health, education, nutrition, environment, economic development, civil society, gender, youth, research, technology, communication and social marketing creating a unique mix of capabilities to address today's interrelated development challenges. FHI 360 serves more than 60 countries and all U.S. states and territories.As we evolve to meet the challenges of the future, we stand committed to the principles that have guided our organization for the last 40+ years. Our work continues to be grounded in research and science, strengthened by partnerships and focused on building the capacity of individuals, communities and countries to succeed.
Share This on: