4 months ago
Computer & IT
Dar es salaam
606 views
Reference: 799
Job Details
Head; ICT Services Management (1 Position(s))
Job Location : Head Office, Hq
Job Purpose:
To act as a single point of contact for all customers' (internal/external) calls related to incident reporting or service request and be responsible for managing a service delivery/service management team of 1st/2nd line support analysts providing systems support for desktop, infrastructure, applications, etc. in line with ITIL framework.
Main Responsibilities:
Design and develop an enhanced reporting structure which ensures the early identification of product faults and ensures minimum risk to the business.

Conduct resource and task management to ensure guaranteed cover to the business.

Implement methodologies to improve first call resolution.

Analyse and report Service management activity and make recommendations for increased organisational efficiency and effectiveness

Manage Core banking application, Network operations centre(NOC), Service desk, Branch technology and Product Lifecycle management units, ensuring timely TAT in products and service delivery.

Manage and control the service delivery function ensuring that agreed targets and service levels are met and appropriate qualitative standards achieved.

Work with vendors, technology, marketing, business and customer experience partners to ensure successful delivery of digital products and services.

Drive the Service Improvement (within the ITIL framework), manage relationships with key stakeholders in the services supply chain and lead a team of strong technical staff to ensure the complex IT estate is functioning as expected.

Responsible to ensure that IT applications, systems, processes and personnel are developed, implemented and operated in compliance with regulatory standards.

Ensure the development of a high-performance team

Knowledge and Skills:
Extensive knowledge of the full spectrum of commercially available computing platforms, software, and software solutions.

In-depth understanding of business and how to improve its processes by applying technology

Ability to work in a fast-paced environment.

Ability to develop and grow people in a stimulating and motivating environment.

Ability to present technical data in a comprehensive, yet clear manner.

Externally focused, committed, able to communicate well, innovative, team-oriented, and able to balance critical thinking with execution.

Ability to quickly understand new technologies' benefits and how these may impact current business practices.

Demonstrable honesty, integrity, and credibility; ability to engender the trust and confidence of internal constituency and external partners
Qualifications and Experience:
Degree in Information Systems/Accounting & Finance /Banking, Computer engineering, Business Administration or equivalent.

Banking and advanced ITIL certifications will be an added advantage

10 years' experience in ICT service delivery management in banking/financial industry, preferably with exposure to core banking system and branch support/operations.


NMB Bank Plc is committed to creating a diverse environment and is proud to be an equal opportunity employer
Job opening date : 04-Oct-2022
Job closing date : 18-Oct-2022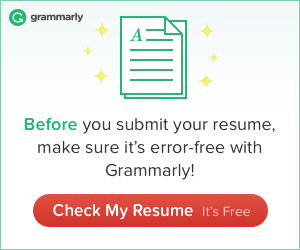 Company Description
NMB Bank Plc. (NMB) is a full service commercial bank incorporated in the United Republic of Tanzania. Through its 3 main business divisions: Retail, Wholesale, and Treasury, NMB provides a suite of financial services and products to retail customers, farmers, SMEs, Corporates, Institutions and the Government.The bank has 226 branches, over 8,000 Agents (Wakala) and more than 800 ATMs across the country and is represented in all districts of Tanzania. NMB has over 4 million customers and employs over 3,450 staff.
Share This on: