10 months ago
Media, Communications & Writing
Arusha
1.4K views
Reference: 566
Job Details
ASSOCIATE PUBLIC INFORMATION OFFICER
Org. Setting and Reporting
This position is located in the External Relations Office in the Registry, Arusha branch of the International Residual Mechanism for Criminal Tribunals (Mechanism) and will report to the External Relations Officer of the Mechanism.
Responsibilities
Under the immediate supervision of the External Relations Officer, develops and produces communications products such as case information sheets, press releases, media packets and reports, brochures, briefings, annual reports, newsletters, etc.
Drafts web communications such as web content and social media messaging; prepares posts for publishing and analyses performance
Drafts or assists in the drafting of press releases, speeches and statements
Assists and reviews implementation of the Mechanisms communications strategy and the Mechanisms Outreach strategy.Assist to identify and develop strategic partnerships with key international constituencies, such as media, diplomatic, non-governmental and legal (including academic) communities, to elicit support for and maximise impact of promotional objectives. Assist to identify key contacts/constituencies, build upon existing and establish new strategic partnerships in Rwanda and the Great Lakes region. Assist to identify actions or initiatives for the Mechanism to increase awareness of, promote and highlight the institutions mandate and achievements, to safeguard and further its reputation, and to perpetuate its image. Assist to ensure accurate, timely and keen awareness among policy-makers of political trends, local conditions and public attitudes to the Mechanism.
Tracks, researches and analyzes information on media, political and public attitudes to the Mechanism, as well as the political and judicial situation and media in Rwanda and the Great Lakes region. Gather information from diverse sources to evaluate the effectiveness of information campaigns. Monitor media and news and help to assess news value, political trends, local conditions and public attitudes relevant to the Mechanism. Assist the assessment of perceptions about the work of the Mechanism and help make recommendations for appropriate action.
Organizes the distribution of information material to target audiences.
Oversees or participates in the organization of diplomatic meetings, conferences, seminars, press briefings, interviews, etc.
Respond to a variety of inquiries and information requests internally and externally; prepare related correspondence.
Perform other duties as assigned.
Competencies
Professionalism: Shows pride in work and in achievements. Demonstrates professional competence and mastery of subject matter. Is conscientious and efficient in meeting commitments, observing deadlines and achieving results. Is motivated by professional rather than personal concerns. Shows persistence when faced with difficult problems or challenges. Remains calm in stressful situations. Takes responsibility for incorporating gender perspectives and ensuring the equal participation of women and men in all areas of work.
Communication Speaks and writes clearly and effectively. Listens to others, correctly interprets messages from others and responds appropriately. Asks questions to clarify, and exhibits interest in having two way communication. Tailors language, tone, style and format to match the audience. Demonstrates openness in sharing information and keeping people informed.
Planning and Organising Develops clear goals that are consistent with agreed strategies. Identifies priority activities and assignments, adjusts priorities as required. Allocates appropriate amount of time and resources for completing work. Foresees risks and allows for contingencies when planning. Monitors and adjusts plans and actions as necessary. Uses time efficiently.
Education
Advanced university degree in journalism, public relations, communications or other related fields. A first level university degree in combination with two additional years of qualifying experience may be accepted in lieu of an advanced university degree.
Work Experience
Minimum of 2 years of progressively responsible experience in writing and publishing public information materials, preferably for an international organization
Demonstrated ability to communicate, both orally and in writing, and to interact with senior officials.
Experience in/ knowledge of using social media and managing new media and audio-visual publicity campaigns desirable.
Languages
English and French are the working languages of the Mechanism. For the post advertised, fluency in oral and written English is required. Knowledge of French is desirable. Knowledge of Swahili or Kinyarwanda is an asset.
Assessment
There may be an assessment exercise for qualified candidates followed by a competency-based interview.
Posting Title:

ASSOCIATE PUBLIC INFORMATION OFFICER, P2

Job Code Title:

ASSOCIATE PUBLIC INFORMATION OFFICER

Department/ Office:

International Residual Mechanism for Criminal Tribunals

Duty Station:

ARUSHA

Posting Period:

24 March 2022-22 April 2022

Job Opening number:

22-PUB-RMT-177206-R-ARUSHA (R)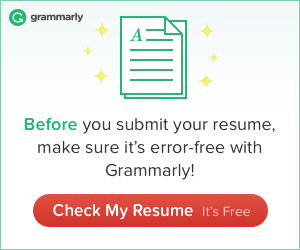 Company Description
This position is located in the Office of the Chief Administrative Officer, Registry, Arusha Branch under the supervision of the Chief Administrative Officer and in coordination with the Officer in Charge of the Registry of the Arusha Branch. The International Residual Mechanism for Criminal Tribunals (The Mechanism) was established by Security Council resolution 1966 (2010) to carry out a number of essential functions of the International Tribunal for the former Yugoslavia and the International Criminal Tribunal for Rwanda. The Mechanism has two branches, in Arusha and in The Hague.
Share This on: