3 months ago
Accounting & Finance
Dar es salaam
619 views
Reference: 907
Job Details
Job Title: Digital Champion- 230 Positions (6 months)
Reporting Line- Team Leader; Sales and Support
Locations: All CRDB Bank Plc branches, countrywide (refer to the list below)
Job Summary.
The purpose of this role is to support Simbanking product registration at different CRDB Bank Plc branches to ensure the growth of Simbanking in terms of customer base, income, quality service and user experience satisfaction.
Key responsibilities:
Ensure all accounts opened on a daily basis are full with the Simbanking platform.
Create awareness of Simbanking product and their service offering.
Increase the number of Simbanking users by onboarding new customers every working day.
Review branch accounts and push to ensure all non-registered are fully registered with Simbanking.
Review branch existing Simbanking partially registered and support to ensure all are fully registered with Simbanking.
Activation of inactive customers that are currently registered with Simbanking but are not using the channel.
Migrating Over The counter (OTC) transactions and other Branch transactions to the Simbanking channel.
Collect feedback from customers and forward the same to the Line Manager.
To conduct sales and awareness activities that will impact customers' knowledge of Simbanking in terms of capabilities, offerings, and its benefits.
To conduct activation training for internal staff, customers and events that will be sponsored by the bank.
Be customer-centric in all products and services.
Highlight customer pain points and resolve them timely.
Prepare various reports for management approval.
Carry out other related duties as assigned by the Line Manager.
Experience, Knowledge, and Skills Requirements
Diploma or Certificate in Business studies, IT or any other equivalent and relevant qualification from an accredited institution. (Only Diploma and Certificate holders will be considered).
Sales skills are essential for this role.
Analytical, problem solving and decision-making skills.
Demonstrator of high integrity and trust.
Good understanding of Retail Banking products.
Computer literate and good IT skills.
Digitally savvy (works well with mobile devices, i.e smartphones, iPads and tablets.)
P.S.- Please specify the region and district flexible to work in your application letter; failure to do that will be an automatic disqualification.
Job Locations
ZONE
REGION
DISTRICT
Central Zone
Dodoma
Dodoma City
Dodoma
Chamwino
Morogoro
Gairo
Morogoro
Kilombero
Iringa
Iringa Urban
Morogoro
Kilosa
Morogoro
Morogoro Urban
Dodoma
Kondoa
Iringa
Mufindi
Singida
Manyoni
Morogoro
Mvomero
Dodoma
Mpwapwa
Singida
Singida Urban
Morogoro
Ulanga
Njombe
Njombe Rural
Eastern Zone
Coast
Bagamoyo
Coast
Rufiji
Coast
Kibaha
Zanzibar
Mjini Magharibi
Coast
Mkuranga
Kusini Pemba
ChakeChake
Dar es Salaam
Dar es Salaam

Zanzibar

Pemba

Highland Zone
Mbeya
Chunya
Njombe
Makete
Mbeya
Kyela
Njombe
Ludewa
Njombe
Makambako
Mbeya
Mbeya City
Mbeya
Mbarali
Songwe
Mbozi
Rukwa
Nkasi
Katavi
Mpanda
Njombe
Njombe
Mbeya
Rungwe
Songwe
Songwe
Rukwa
Sumbawanga
Songwe
Tunduma
Lake Zone
Simiyu
Bariadi
Kagera
Biharamulo
Mwanza
Nyamagana
Kagera
Bukoba Urban
Mara
Bunda
Mwanza
Ilemela
Kagera
Karagwe
Mwanza
Kwimba
Kagera
Kyerwa
Mwanza
Magu
Simiyu
Maswa
Mwanza
Misungwi
Simiyu
Meatu
Kagera
Misenyi
Kagera
Muleba
Mara
Musoma
Mwanza
Ukerewe
Kagera
Ngara
Mara
Tarime
Mara
Rorya
Mara
Serengeti
Northern Zone
Arusha
Arusha City
Manyara
Babati Urban
Manyara
Mbulu
Kilimanjaro
Hai
Tanga
Handeni
Manyara
Karatu
Manyara
Hanang
Kilimanjaro
Moshi Urban
Manyara
Kiteto
Tanga
Korogwe
Tanga
Lushoto
Kilimanjaro
Moshi Rural
Manyara
Simanjiro
Arusha
Monduli
Tanga
Muheza
Kilimanjaro
Mwanga
Tanga
Tanga City
Arusha
Ngaramtoni
Kilimanjaro
Rombo
Kilimanjaro
Same
Arusha
Arumeru
Kilimanjaro
Moshi
Southern Zone
Lindi
Lindi Urban
Mtwara
Masasi
Ruvuma
Mbinga
Mtwara
Newala
Lindi
Kilwa
Lindi
Liwale
Mtwara
Mtwara Urban
Lindi
Nachingwea
Ruvuma
Namtumbo
Mtwara
Nanyamba
Ruvuma
Nyasa
Lindi
Ruangwa
Ruvuma
Songea
Mtwara
Tandahimba
Ruvuma
Tunduru
Western Zone
Shinyanga
Bukombe
Geita
Chato
Geita
Geita
Shinyanga
Kahama Urban
Shinyanga
Kahama Rural
Kigoma
Kakonko
Kigoma
Kasulu
Kigoma
Kibondo
Kigoma
Kigoma Urban
Shinyanga
Maganzo
Geita
Mbogwe
Tabora
Kaliua
Tabora
Igunga
Kigoma
Uvinza
Geita
Nyang'hwale
Tabora
Nzega
Mwanza
Sengerema
Shinyanga
Shinyanga Urban
Tabora
Tabora Rural
Tabora
Tabora Urban
Shinyanga
Shinyanga Rural
Tabora
Urambo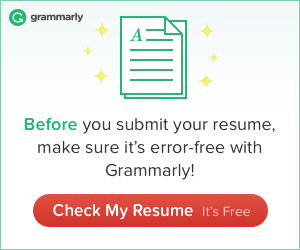 Company Description
CRDB Bank Plc is an African bank and a leading Financial Services Provider in Tanzania with current presence in Tanzania and Burundi, East Africa.
The Bank was established in 1996 and was listed on the Dar Es Salaam Stock exchange (DSE) in June 2009. Over the years, CRDB Bank has grown to become the most innovative and preferred financial services partner in the region. Supported by a robust portfolio and uniquely tailored products, CRDB Bank remains the most responsive bank in the region.
Share This on: