1 year ago
Program & Project
Dar es salaam
1.5K views
Reference: 580
Job Details
Consulting - S&O- Monitoring, Evaluation and Learning Manager
A career with Deloitte offers you the opportunity to engage with and work alongside leading corporations within the East African region, and an opportunity to start and grow your career within a dynamic and rewarding environment. You will get the support, coaching and training needed to advance your career in Tanzania and within the East Africa market.
About the Department
Deloittes Consulting is about making positive change happen. If youre ready to innovate and transform, Deloitte can help you imagine, deliver, and run your future. Consulting helps guide clients to the best possible business decisions. Whether theyre facing a specific problem or grasping new opportunities, from technology innovations to operational transformation. Youll help them shape the ideas, strategies and actions they need to succeed, now and for an ever-more-digital future. Youll work collaboratively on every project. And have opportunities to work with all kinds of organizations, from start-ups to government departments to major international brands. Developing a wide set of skills and knowledge, your career will be as fascinating and rewarding as it is impactful.
Deloitte Tanzania has been awarded contracts to implement USAID funded programs and is hereby seeking for two (2) suitably qualified individuals to join the programs as Monitoring, Evaluation & Learning Managers based in Dar es Salaam.
What impact will you make?
At Deloitte we have a clear purpose, to make an impact that matters to our clients, our colleagues and our communities. From professional development to leadership opportunities and career advancement, we empower our people to be their very best - because thats how you make an impact.
Main purpose of the job
Work in collaboration with the Director of Monitoring, Evaluation and Learning (MEL) to provide technical support in results-based planning and budgeting, program monitoring and evaluation. Ensure that the MEL system is cost effective, results-oriented and provides USAID and the program with the necessary information to assess the progress, effectiveness and outcome of activities.
Job Description
Lead and provide technical support in adaptation and implementation of programs monitoring, evaluation and learning framework including understanding and integrating set performance indicators;
Oversee data quality assurance activities across all supported areas by identifying key challenges, proposing, and overseeing strategies to address them;
Provide program summaries and work with field data teams to build capacity to provide summaries of the performance indicators each quarter;
Work with MEL officers to develop and present quarterly, semi-annual and annual program performance reports to program team and R/CHMTS during program review meetings;
Work in collaboration with PEPFAR and MoHCDGEC to provide needed technical assistance in strengthening the national HIV/TB M&E system;
Coordinate reporting activities during reporting period;
Facilitate utilization of reports at community, facility and district level for program planning, management and evaluation;
Ensure ProDMIS is updated monthly and the availability and use of other data management systems (DHIS2, CTC2 Database and TrainSmart);
Ensure proper documentation of success stories and support abstract preparation for program staff on a quarterly basis;
Build the capacity of R/CHMTs, site manager and health workers to use program reports for decisions making more in annual financial planning and in quality improvement activities;
Provide training to the strategic information team and partners on M&E tools, data analysis, data management and reporting to enable better collection, monitoring and use of data for the program;
Support implementation of mHealth initiatives for the program (SMS Reminders, Unified Referral Case Management system and Viral Load Tracking System); and
Work within the budget and proactively drive cost effective interventions across the regions.
Qualifications
Masters degree in Public Health, Statistics, Economics, Sociology, Computer Science, Monitoring and Evaluation, Demography, Health Informatics or related field;
A minimum of five years demonstrated experience with data management, designing M&E systems and relevant working experience with two years at supervisor level;
Advanced skills in use of MS Office tools and applications and statistical analysis tools; and
Strong knowledge in PEPFAR reporting system (DATIM), MER indicators and Tanzania HIV data management systems.
Additional Information
Your role as a leader
At Deloitte we believe in the importance of leadership at all levels. We expect our people to embrace and live our purpose by challenging themselves to identify issues that are most important for our clients, our people, and for society and make an impact that matters.
Leadership Capabilities
Living our Purpose - Identifies and embraces our purpose and values and puts these into practice in their professional life.
Influence - Builds relationships and communicates effectively in order to positively influence peers and other stakeholders.
Performance drive - Seeks opportunities to challenge self; teams with others across businesses and borders to deliver and takes accountability for own and team results.
Strategic direction - Understands objectives for clients and Deloitte, aligns own work to objectives and sets personal priorities.
Talent development - Develops self by actively seeking opportunities for growth, shares knowledge and experiences with others, and acts as a strong brand ambassador.
Why Deloitte?
At Deloitte, our professional development plan focuses on helping people at every level of their career to identify and use their strengths to do their best work every day. From entry-level employees to senior leaders, we believe there is always room to learn. We offer opportunities to help build world-class skills in addition to hands-on experience in the global, fast-changing business world.
Deloitte opens the door to a career that can cross borders virtually and physically across the African continent and globally to gain experience and access projects beyond our borders. We value difference, and embrace people with diverse backgrounds, experiences, abilities and thinking styles.
Our purpose
Deloitte is led by a purpose: to make an impact that matters. Every day, Deloitte people are making a real impact in the places they live and work. We pride ourselves on doing not only what is good for clients, but also what is good for our people and the communities in which we live and workalways striving to be an organization that is held up as a role model of quality, integrity, and positive change. Learn more about Deloittes impact on the world. #Makinganimpactthatmatters
Recruiter Tips
We want job seekers exploring opportunities at Deloitte to feel prepared and confident. To help you with your interview, we suggest that you research to gain background about our firm and the business area you are applying to.
Your details will be treated with confidentiality and will not be shared with any third party.
To the successful candidates, the Firm will offer a competitive and performance driven remuneration package, a highly energized team environment comprising individuals who are committed to working as one to make an impact that matters.
Please note that candidates that do not attach their CV and Certificates will not be considered.
This position is on a one-year renewable contract, subject to performance and availability of funding from the donor. The job offer is conditional to successful vetting, including professional reference checks and limited lifestyle audit.
We are an equal opportunity employer and do not ask individuals to pay any fees or money as part of the recruitment process.
Closing date: 10 April 2022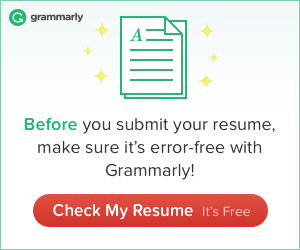 Company Description
Deloitte is a leading global provider of audit and assurance, consulting, financial advisory, risk advisory, tax and related services. Our global network of member firms and related entities in more than 150 countries and territories (collectively, the Deloitte organization) serves four out of five Fortune Global 500 companies. Learn how Deloittes approximately 345,000 people make an impact that matters at www2.deloitte.com.
Deloitte is dedicated to providing value added solutions to our clients. We take pride in our reputation for providing a globally consistent quality service, an integrated approach and world-class expertise. Deloitte is renowned for its innovative and collaborative culture, where talented people work closely with like-minded individuals to achieve collective success.
Share This on: