3 months ago
Administration & Management
Dar es salaam
466 views
Reference: 918
Job Details
Overall purpose of the Job
Supports the Chief Executive Officer in a senior administrative and personal assistant capacity across all aspects of the Executive Office and logistics coordination. He/she also serves as a liaison to the Board of Trustees and Senior Management Teams. The Personal Assistant will have the ability to work independently on projects, from conception to completion, and must be able to work under pressure at times to handle a wide variety of activities and confidential matters with discretion.
Roles and Responsibilities
Organizes meetings, ensures the CEO is well prepared for meetings, takes notes and minutes to enable concise and accurate transfer of information.
Communicates directly, and on behalf of the CEO, with Board members, donors, Foundation staff, and others, on matters related to CEO's programmatic initiatives.
Researches, prioritizes, and follows-up on incoming issues and concerns addressed to the CEO, including those of a sensitive or confidential nature. Determines appropriate course of action, referral, or response.
Provides a bridge for smooth communication between the CEO's office and internal
departments/Units; demonstrating leadership to maintain credibility, trust and support with senior management Team.
Works closely and effectively with the CEO to keep her well informed of upcoming commitments and responsibilities, following up appropriately. Acts as a "barometer," having a sense for the issues taking place in the environment and keeping the CEO updated.
Successfully completes critical aspects of deliverables with a hands-on approach, including drafting acknowledgement letters, personal correspondence, and other tasks that facilitate the CEO's ability to effectively lead the Foundation.
Serves as the CEO's administrative liaison to BMF 's board of Trustees. Assists board members with travel arrangements, lodging, and meal planning as needed.
Participates as an adjunct member of the Senior Management Team including assisting in scheduling meetings and attending all meetings.
Schedules internal and external meetings as required determines and invites attendees and prepares/distributes agenda in advance.
Assists in coordinating the agenda of senior management team meetings.
Edits and completes first drafts for written communications to external stake holders Strategic Initiatives.
Maintains an effective information and data processing, filing, retrieval, and management systems.
Maintains accurate records of meetings circulated and actioned/filed appropriately.
Qualifications & Experience
Degree in Office Management, business administration, or a related field.
Five years as PA to a Chief Executive Officer or Head of International Organization.
Strong organizational skills that reflect ability to perform and prioritize multiple tasks seamlessly with excellent attention to detail
Good interpersonal skills and the ability to build relationships with stakeholders, including staff, board
members, external partners, and donors
Emotional maturity
For More Information please download the full advertHERE
The advert can also be found on our website: www.mkapafoundation.or.tz |Instagram: @mkapafoundation | Twitter: @MkapaFoundation
For all interested candidates send your achievement focused CV, copy of relevant academic certificates and cover letter in a one zipped or single file addressed to the Chief Executive Officer, Benjamin W. Mkapa Foundation, via email: [email protected]
The deadline for application is on 4th January 2023.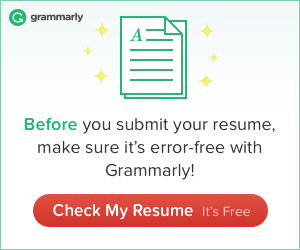 Company Description
The Benjamin William Mkapa Foundation (BMF) is a non- profit Trust, established in 2006 with the vision towards healthy lives and well-being for all, in Tanzania and the rest of Africa. Its strategic mission is to contribute towards the attainment of better health outcomes through innovative health and related system solutions. BMFs Vision and Mission can be achieved through empowered workforce, which is self-motivated, committed to growth and integrity, and the one who pursues excellence in execution.
Share This on: