5 months ago
Manufacturing & Warehouse
Mbeya
763 views
Reference: 675
Job Details
Job Description
Juice/Water Line
Inspect Blown bottle/ Plastic Closures/Cups are stored are hygienic & free from any contamination
Ensure the correct & accurate labeling in blown bottles.
Ensuring the Empty/Filled light inspection done effectively to eliminate the defective empty/filled bottles
Ensure Light Inspector rotation is carried out as per the schedule. Effectiveness to be checked periodically
Ensure empty bottles are rinsed with sufficient pressure to remove any unwanted materials
Product filling in the Cup/Bottle is as per standard
Ensure filled bottle capping is done properly to avoid any leakage or tamper-evident seal breakage.
Ensure the foil sealing in the cup are proper & aligned to avoid any leakage or tampering.
Date coding in filled bottles/caps is to be as per legal requirement & legible. Batch nos. of date coding must be aligned with the beverage blending batch no. for traceability.
Ensure the checkers are checked each pack effectively to ensure no leakage or contaminated bottles/cups is goes for secondary packaging.
Ensure proper placement of finished products in tray/crate. Cleaned crates are to be used.
Ensure proper shrink film of filled bottle trays.
Ensure the quarantine/rejected materials are stored separately with appropriate material status identification
Ensure the rework materials are handled hygienically.
Ensure the cleanliness, hygiene, GMP conditions are maintained in the line.
Finished product to be analyzed for all parameters as scheduled
Keeping the retention samples as decided.
Inspection of Finished product at Warehouse for any defect.
Maintaining the records in hard copy or soft copy wherever required.
Water Treatment Plant & Beverage Blending Section
Monitoring & Controlling the Water treatment plant Operation:

Ensure the Chemical Solution Preparation as per requirement
Ensure the chemical dosage as per requirement
Ensure the mineral blended water must meet the required chemical parameters
Ensure chemical analysis of water at various levels for the established parameters as per the frequency
Ensure records should be maintained as required.
External testing of water as per established frequency & ensure all parameters are falls within the limit. An appropriate action plan to be initiated, if exceeds limits

Monitoring & Controlling the Beverage Blending Operation:

Ensure the Beverage blending as per norms e.g. volume, Brix
Ensure the Sugar, Emulsion & Chemical measure as per the batch requirement
Ensure effective pasteurization operation & maintain the required temperature
Ensure correct batch no. & expiry to be mentioned in the report for traceability
Laboratory Analyst
Analysis of water at various stages of water treatment
Complete analysis of packed bottled/cup water
Analysis of blended beverage to confirm the specification
Ensure inspection of preforms/cups/caps and blown bottles is done properly.
Analysis of packed bottle/cup juice
Calibration of laboratory equipments.
Reagent preparation for analysis
Analysis of all incoming raw materials used for Water treatment plant & Beverage preparation
Releasing the material through written records & maintaining Material Status identification for accept/Hold/Rejection.
Track the materials for any expiry of raw material or aged materials for re-analysis
Preserving Raw Material Control samples recheck or reload as per frequency.
Tracking & maintaining inventory of required Laboratory Chemicals, glassware & other misc. items.
Maintain records of all the analyses.
Skills Required
Communication Tools (e.g. Skype, Zoom, Microsoft Teams, etc)
Spreadsheets (e.g. Excel, Google Sheets, etc)
Word Processing and Desktop Publishing Tools (MS Office, Google Docs, etc)
Career Level: SM
Positions: 3
Experience: 5 - 10 Years
Education: Bachelor
Profession: Quality Control
Apply Before:Nov 25, 2022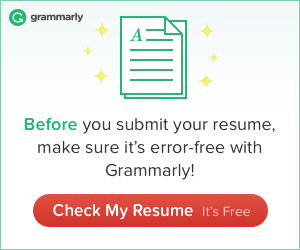 Company Description
MeTL Group subsidiary Maisha Bottlers & Beverages Limited (MBBL), the groups 3rd largest factory, is Tanzanias leading producer of drinking water and flavoured drinks. The factory also produces a wide range of plastic containers and packing materials. It began producing and distributing three brands of water, Masafi, Maisha and Just Chill, as well as juice beverage Pride. The company simultaneously launched a line of PET (polyethylene terephthalate) preforms, PET bottles and filling beverages. Later, the factory began producing PP (polypropylene) buckets and lids as well as HDPE (high density polyethylene) jerry cans. The initial beverages lines proved so successful the company saw an 11-fold increase in production and sales. Maisha Bottlers & Beverages Limited employ more than 1,100 people.
Share This on: