5 months ago
Manufacturing & Warehouse
Dar es salaam
809 views
Reference: 801
Job Details
Dreaming big is in our DNA. Brewing the worlds most loved beers and creating meaningful experiences is what inspires us. We are owners, empowered to lead real change, deliver on tough challenges, and take accountability for the results. We are looking for talent that shares these values, that is ambitious, bold & resilient. We want talent that is looking for fast career growth, cross-functional experiences, global exposure and robust training & development.
The key purpose of this role is to receive correct goods/spares into plant, ensure quality check and assist with correct binning. Adhere to store management practices to ensure total customer satisfaction. Raise Requisitions to RPSS and follow up on Purchase order from RPSS, items delivery and raising of GRN. Effectively control goods received and goods issued through proper management systems and procedures.
Key outputs and responsibilities:
Raise requisitions
Raise requisitions to RPSS for OPEX items, and follow up on delivery
Raise requisitions to RPDD for CAPEX items, follow up on delivery
Maintain records for easy retrieval of information on both OPEX and CAPEX requisitions
Receive engineering spares and goods
Identify and QC all received engineering spares and goods
Assist with correct binning
Ensure a safe healthy and risk free working environment
Apply SHEQ procedures
Maintain workplace safety, housekeeping and risk free standards
ZBB Maintenance Cost management
Update cost tracker on daily basis
Control of Engineering store entry by other people during the shift
Work in Teams
Communicate effectively in teams
Contribute to self and team development
Key Attributes and Competencies:
Stock Management
Housekeeping
Administration
Knowledge of Stock Control Processes
MS Office proficiency
Attention to detail
Problem solving ability
Education
Ordinary Diploma in Materials Management or Procurement and Supply Management or Logistics
Mechanical or Electrical Engineering will be an added advantage
Experience
2-3 years experience in a Stock Control environment
Reporting structure:
Direct reports (solid line):
Dotted line reports:
Additional information:
Band: IX-B
AB InBev is an equal opportunity employer and all appointments will be made in-line with AB InBev employment equity plan and talent requirements. We are a company that promotes gender equality. Internal applicants require Line manager approval. Please note that only short-listed applicants will be contacted.

The advert has minimum requirements listed. Management reserves the right to use additional/relevant information as criteria for short-listing. Interested candidates who meet the above specifications may apply no later than the 10th of October 2022.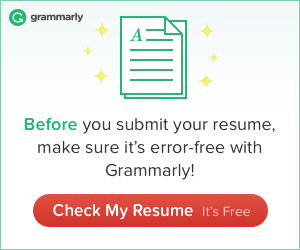 Company Description
Our Dream is to bring people together for a better world. Beer, the original social network, has been bringing people together for thousands of years. We are committed to building great brands that stand the test of time and to brewing the best beers using the finest natural ingredients. Our diverse portfolio of well over 400 beer brands includes global brands Budweiser, Corona and Stella Artois; multi-country brands Becks, Castle, Castle Lite, Hoegaarden, and Leffe; and local champions such as Aguila, Bud Light, Jupiler, Klinskoye, Modelo Especial, Quilmes, Skol, and Victoria. Geographically diversified with a balanced exposure to developed and developing markets, we leverage the collective strengths of approximately 200,000 employees based in more than 50 countries worldwide.
Share This on: